L.A. Nature Fest
Add to calendar
2020-03-14 09:30:00
2020-03-14 17:00:00
Event- L.A. Nature Fest
Natural History Museum
nhm
infoweb@nhm.org
America/Los_Angeles
public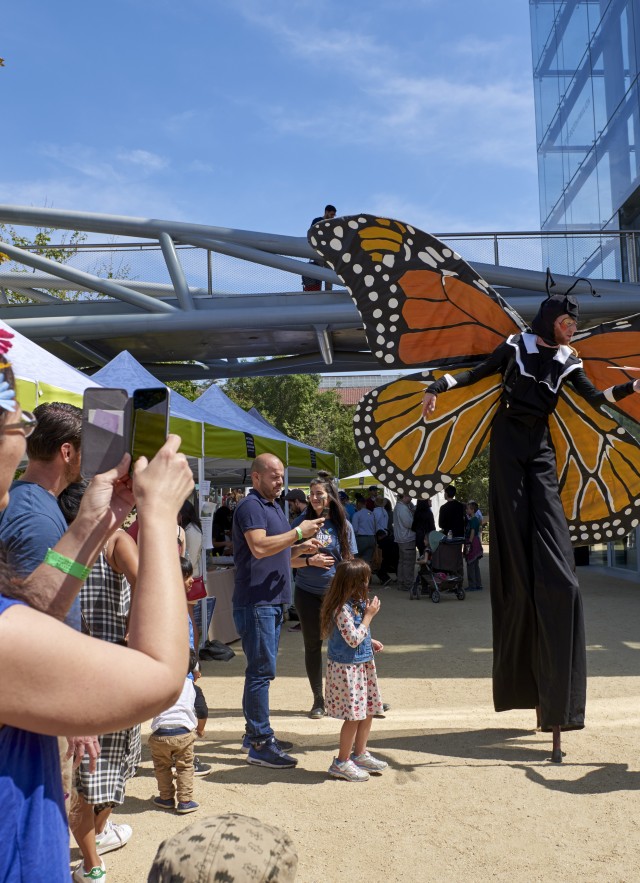 L.A. Nature Fest is a two-day festival that celebrates L.A.'s wild side! 
Exhibitors: reserve your spot today!
The Natural History Museum is proud to announce that we are preparing for our 6th annual L.A. Nature Fest. Exhibitors must be present for both dates, so be sure to mark Saturday, March 14 and Sunday, March 15 on your calendar!
For-Profit Exhibitor Reservation: $100   
Non-Profit Exhibitor Reservation: $25
There's a surprising amount of nature in Los Angeles, and the more you know how to look for it, the more you'll see. You'll be blown away by the plants, animals, and the people devoted to protecting and studying them.
L.A. Nature Fest unfolds in our very own Nature Gardens, the outdoor space where museum scientists do real research and educators share nature's coolest stories.
Past festival highlights include
Meet live animals such as falcons, owls, opossums, and reptiles
Build your own bird houses! Limited availability, first come, first served
Raptor flight demonstrations
Over 35 exhibitor booths with local organizations
Talk face to face with scientists and nature experts who are excited to answer your questions
Free giveaways from the Tree People and seed packets from Big Green
Hands on nature crafts and activities
Share your story #LANatureFest