Sleepover: Halloween
Add to calendar
2019-10-25 18:30:00
2019-10-25 18:30:00
Event - Sleepovers - NHM - October 25
Natural History Museum
nhm
infoweb@nhm.org
America/Los_Angeles
public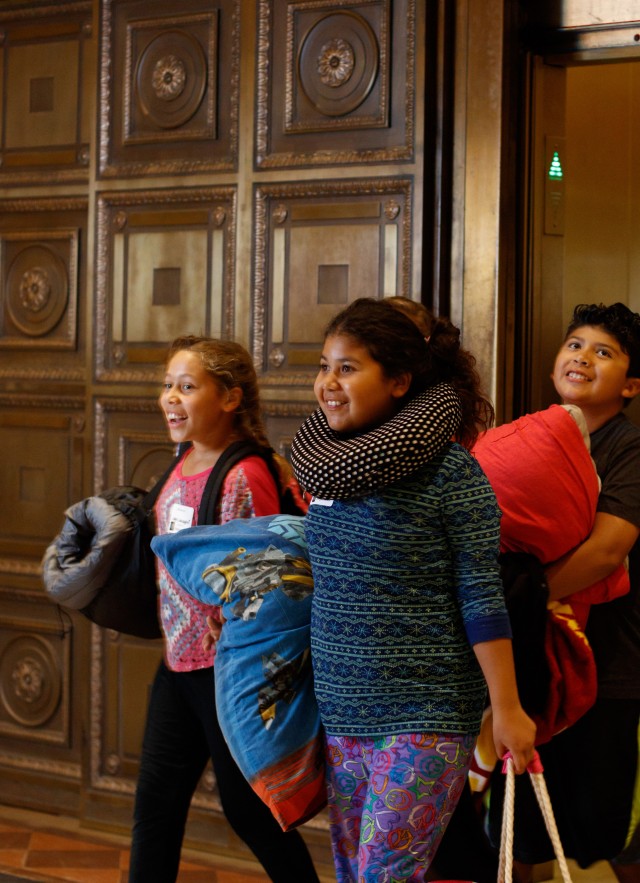 This event is sold out! Call 213.763.3218 if you would like to be added to our waitlist. Visit our sleepovers page and sign up to receive notifications about future sleepover events.
---
At this special Halloween-themed sleepover, you will explore the Spider Pavilion at night, tour the brand new Natural History of Horror exhibition, see a special puppet show, enjoy touch specimens, and more!
Sleepovers include access to museum exhibits after hours, 3D movies, themed crafts, activities, a scavenger hunt, and special performances. It also includes an evening snack and continental breakfast the next day. Ask our knowledgeable Gallery Interpreters and Volunteers one-on-one questions about our exhibits and see special touch-specimens to match each theme. Each sleepover event gives you complimentary museum admission passes to further explore the museum the next day.
For children ages 5-12. Children must be accompanied by an adult with no more than two adults per one child and at least one adult per four children. See booking policies below for more information.
For Group Reservations call 213.763.3218.
Sleepover Schedule
Friday
6:30 pm to 7:30 pm: Check-in; setup sleeping area
7:30 pm to 8 pm: Orientation, snack, special performance
8 pm to 10 pm: Activities
10 pm to 10:30 pm: Get ready for bed
10:30 pm: Lights out!
Saturday
7 am: Lights on!
7:15 am: Breakfast
8 am: Exhibit viewing and special access to the Museum Store
9:30 am: Museum opens for the day
Schedule Notes
No entry permitted after 8 pm
Sleeping areas will be setup on a first-come, first-served basis; guests will check in and then make their way to the Mammal Halls to setup their sleeping areas
We recommend eating dinner before arriving on Friday evening
Additional Information
Whether you have a specific question or just want to be prepared for your night, please read our detailed guides
Booking Policies and Sleepover Rules
FAQs
This event is sold out! Call 213.763.3218 to be added to our waitlist.
Related Exhibitions