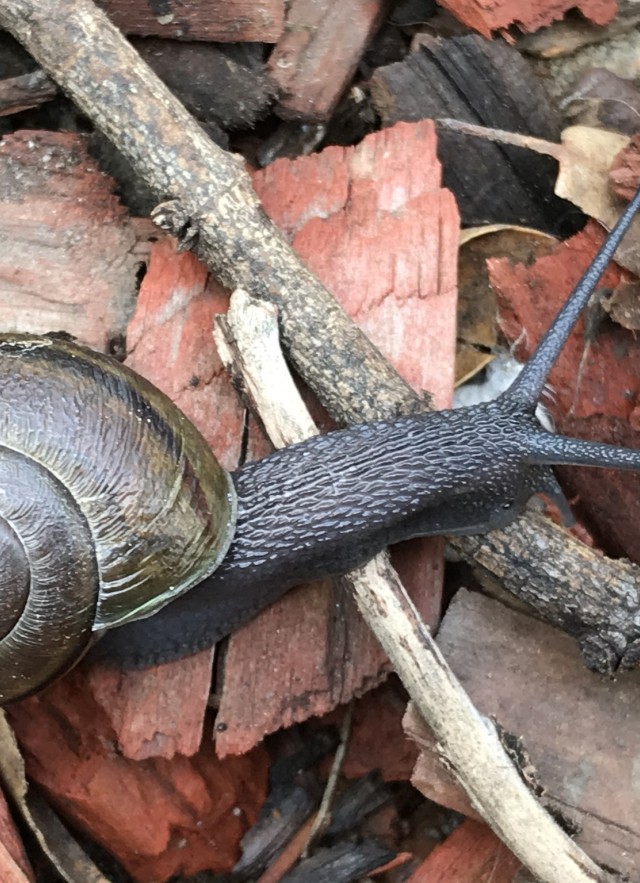 From February 1 to March 31, 2021, you are invited to send NHMLAC photographs of the snails and slugs you find throughout Southern California. Help us reach our goal of 1,500 observations by the end of SnailBlitz 2021.
One of NHMLAC's community science projects, SLIME (Snails and Slugs Living in Metropolitan Environments), is the first to catalogue the biodiversity of terrestrial gastropods (land snails and slugs) in Los Angeles County and throughout Southern California. SnailBlitz 2021 supports the SLIME project by taking advantage of our rainy season.
How to Participate in SnailBlitz 2021
Take a photo of any Southern California snail or slug between February 1 and March 31, 2021. Then share your photo with NHMLAC in one of four ways. Please include date and location (address or intersection) for each photo.
SnailBlitz 2021 Photo Contest
Will your snail or slug photo be a winner? Every eligible* observation you submit will automatically get entered into our #SnailBlitz photo contest. On April 9 we will announce the winners. Contest categories include:
Grand Prize Winner
Best Snail Photo
Best Slug Photo
Rarest Snail/Slug Photo
Prizes
Grand Prize Winner will receive one copy of Wild LA: Explore the Nature in and around Los Angeles, one copy of Insects of the Los Angeles Basin, and a macro lens clip for phone camera.
All other Winners will receive a macro lens clip for phone camera and one copy of Insects of the Los Angeles Basin.
*To be eligible for the photo contest, the photo must meet the following criteria:
Photo of a wild snail or slug, no pet snail or slug photos. Must be a land snail or slug (no marine or freshwater snails/slugs).
Taken in Southern California, defined as the ten southernmost counties in California (i.e., San Luis Obispo, Kern, and San Bernardino Counties and all counties south of these).
Taken between February 1 and March 31, 2021 (winners will be announced on April 9)
Terms and Conditions
The Museum reserves the right to substitute other prizes of equivalent value.
Museum employees (full and part-time) are not eligible to receive prizes.
Contact Us
General Inquiries
slime@nhm.org
Jann Vendetti
Twila Bratcher Chair in Malacological Research
jvendett@nhm.org
---
Header image by iNaturalist user Glendora, SnailBlitz 2020 best snail photo