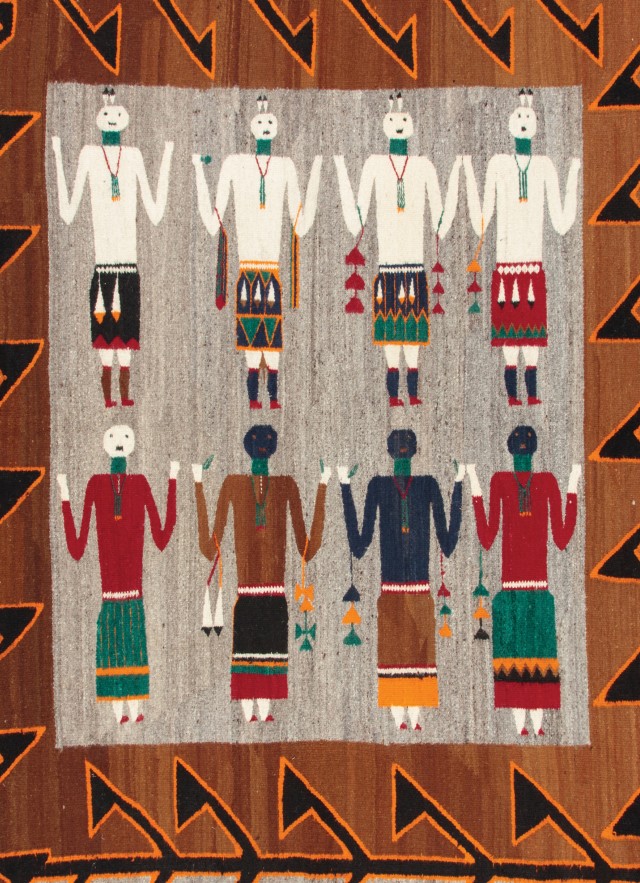 Anthropology is the study of humankind - past and present. 
The Anthropology Department of the Natural History Museum of Los Angeles County curates archaeological and ethnographic collections collected by and donated to the Museum. Objects from the Anthropology Collections are on display in several exhibit halls and display cases throughout the museum; collections are also available for scholarly research.
The Archaeology Collection includes approximately 100,000 ancient artifacts. The majority of the collection is from the Americas, with an emphasis on the western United States and Latin America. Tools, decorative and utilitarian objects are included in the vast assemblage of materials in addition to samples of shell, animal bone, soil, and plant remains that can be used to study past human adaptations.
The Ethnology Collection includes over 35,000 cultural objects from North, Middle, and South America, Pacific, Australia, Asia, and Africa. The collection documents the changes in material culture of indigenous societies caused by the dynamic global interactions of recent centuries and the inherent vitality and continuing diversity of traditional cultures around the world.
The Anthropology Section Archives consist of 10,000 photographs and 350 linear feet of collection documentation, related documents, and items pertinent to our exhibit, research, and collection history.
People By Department
Collections Manager, Anthropology (Archaeology)
As a Collections Manager Chris Coleman is involved with the daily care and maintenance of the department's collections.
Associate Curator, Anthropology
Dr. Gusick is an environmental archaeologist with extensive experience in cultural resource management, underwater archaeology, and NAGPRA relations.
Collections Manager, Anthropology (Ethnology)
KT Hajeian received her M.A. in Artifact Studies from the University College of London in 2002 and began working for the Natural History Museum in 2005.
Curator Emerita, Anthropology
Dr. Hardin earned her Ph.D. in Anthropology from the University of Chicago in 1977 and has been at the Natural History Museum since 1984