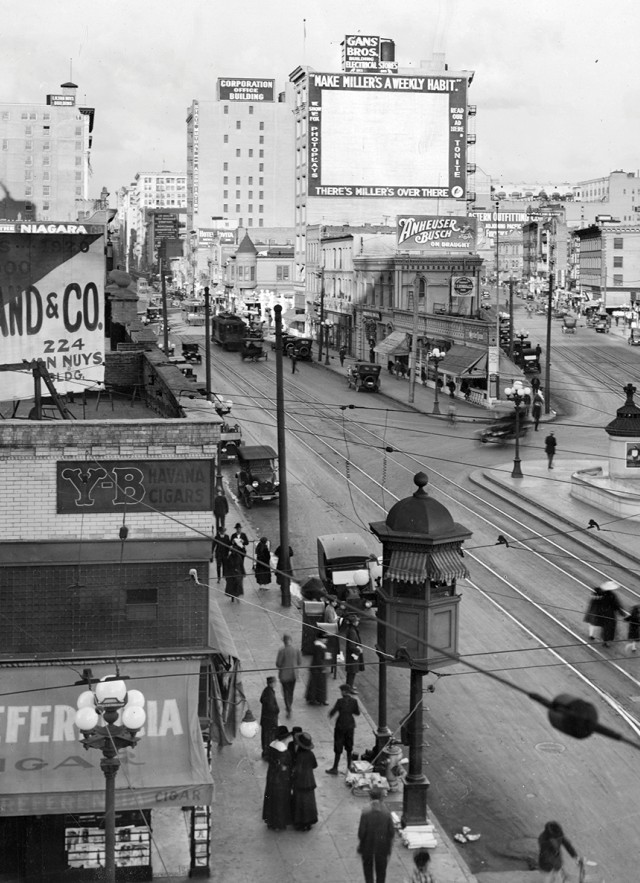 The History Department is committed to preservation, research, and public access that enable people of all ages, backgrounds, and interests to understand and appreciate the history and culture of California and the West, with an emphasis on Southern California.
Researchers are encouraged to use the History collections for scholarly, personal, or commercial use according to the policies and procedures for each of the collection areas listed below. 
Though the subject areas of these sections frequently overlap, the History Department collections are administered according to format:
Search our Collections
Visit collections.nhm.org to search object information and images for selected collections from the Seaver Center for Western History Research.
Collection guides, finding aids, and documentation for collections in the Seaver Center for Western History Research are also available in the Online Archive of California.
Collections Manager, Seaver Center for Western History Research
John Cahoon assists visiting researchers and answers public inquiries about the center's two-dimensional collections which often results in publications about Los Angeles, California, and the West.
Curator and Chair, History
Dr. Estrada holds a Ph.D. in History from University of California, Los Angeles and is a social and cultural historian, specializing in nineteenth and early-twentieth-century Los Angeles.
Project Database Manager, History
Brent Riggs holds a B.A. in Visual Studies from the University of California, San Diego. Since 2003 he has been managing a database project to digitize and catalog the Seaver Center's primary photographic collections.
Collections Manager, Seaver Center for Western History Research
Betty Uyeda holds a B.A. in History from California State University, Los Angeles and an M.L.S. from San Jose State University. She is on staff with the History Department's Seaver Center. 
Collections Manager, History (Material Culture)
As Collections Manager for the History Department's Material Culture division, Beth has overall responsibility for the management of the department's wide range of three-dimensional artifacts.