Sleepovers at the Natural History Museum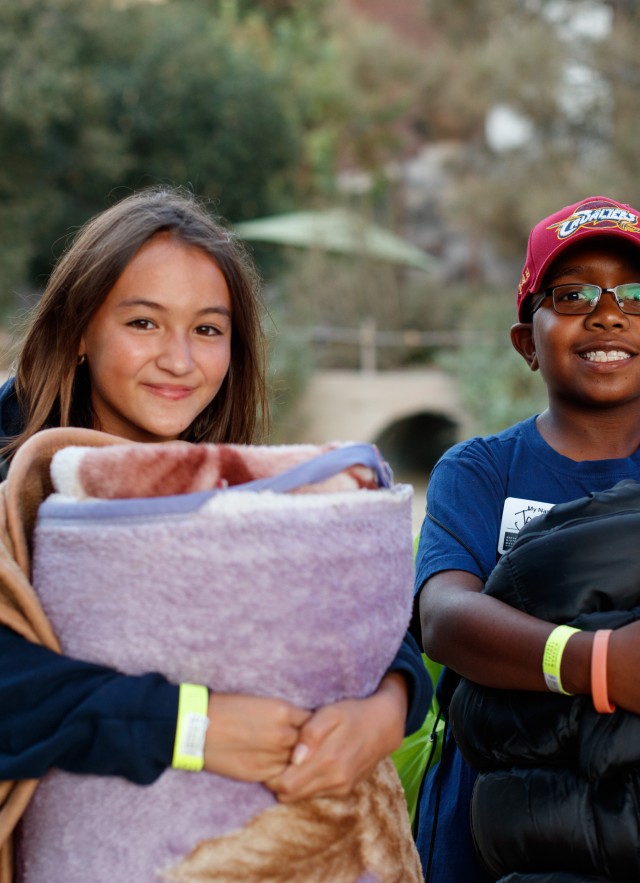 Have your very own night at the museum! Our family-friendly sleepovers offer a whole new way for NHM to come to life.
Become a nighttime paleontologist and have your own dinosaur encounter, go on an epic bug hunt, or travel back in time and go on an Antarctic expedition to dig up dinosaurs on the lost continent.
Sleepovers include access to museum exhibits after hours, 3D movies, themed crafts, activities, a scavenger hunt, special performances. It also includes an evening snack and continental breakfast the next day. Ask our knowledgeable Gallery Interpreters and Volunteers one-on-one questions about our exhibits and see special touch-specimens to match each theme. Each sleepover event gives you complimentary museum admission passes to further explore the museum the next day.
For children ages 5-12. Children must be accompanied by an adult with no more than two adults per one child and at least one adult per four children. See booking policies below for more information.
Booking Policies and Sleepover Rules
FAQs
Tickets for the February 28 sleepover are sold out. Please call 213.763.3466 to be added to our waitlist.
Subscribe
Sign up to receive notifications when tickets go on sale for future sleepover dates!