Adventures in Nature Day Camp: Fantastic Fossils and Where to Find Them
Monday, July 25–Friday, July 29, 2022, 9 am–3 pm
Add to calendar
2022-07-25 00:00:00
2022-07-29 23:59:59
Adventures in Nature 2022 - Fantastic Fossils and Where to Find Them Week
Natural History Museum
nhmla
webmaster@nhm.org
America/Los_Angeles
public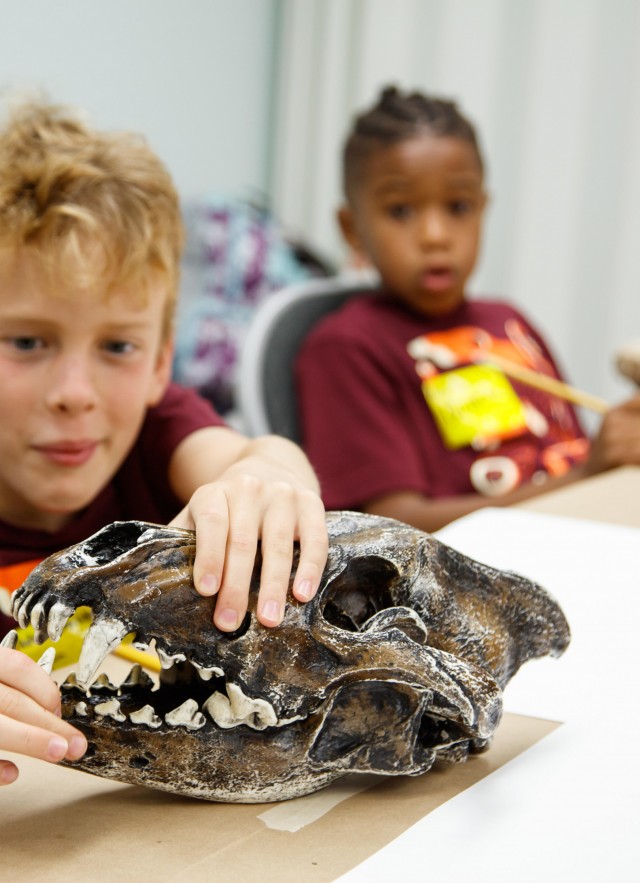 Fantastic Fossils and Where to Find Them
Fossils help us see into the past and bring prehistoric beasts back to life! Dinosaurs, ancient sea creatures, mammoths, and sabertooths– we learn about them all through the fossils they left behind! This week, your camper will see real fossils from the collections, meet the scientists that study them, and have fun with other fossil fanatics while exploring the Museum!
Who: Children entering grades K–5
Where: In-person, at the Natural History Museum!
When: Monday–Friday, July 25–July 29, 2022 | 9:00 am–3:00 pm
Extended care options available from 8:00–9:00 am and 3:00–5:00 pm daily.
CAMP CONFIRMATION MATERIALS
Once you have registered for Adventures in Nature, please read and sign the Information, Policies and Waiver document and bring it with you on the first day of camp.