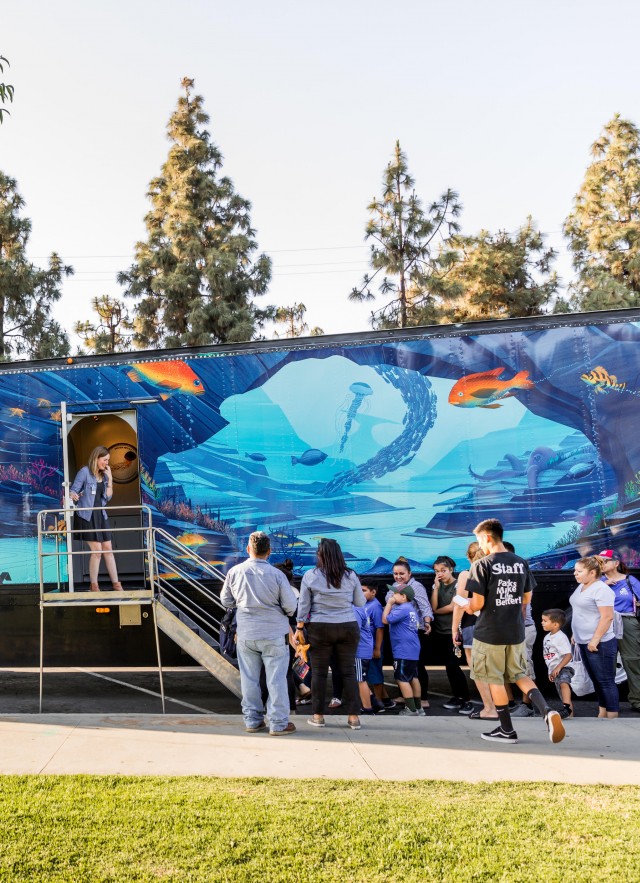 During the Fall 2021 school semester, Mobile Museum programs will be offered virtually.
Please visit our Virtual School Programs page to register your class for our virtual programs!
In the Spring 2022 school semester, Mobile Museums will resume in-person school residencies. Registration for Spring 2022 Mobile Museum programs opens in October 2021. We will update this webpage with more information when it becomes available. If you have any questions, you are welcome to contact us at mobilemuseums@nhm.org
Mobile Museums are unique educational spaces within customized tractor-trailers. They simulate scientific research environments.
These programs are free to schools thanks to the generosity of the Max H. Gluck Foundation. Currently, the districts eligible for the Mobile Museums are Los Angeles Unified, Long Beach Unified, and Paramount Unified. 
Learn more about our Mobile Museums below! For additional information, please contact us at 213.763.3271 or mobilemuseums@nhm.org.