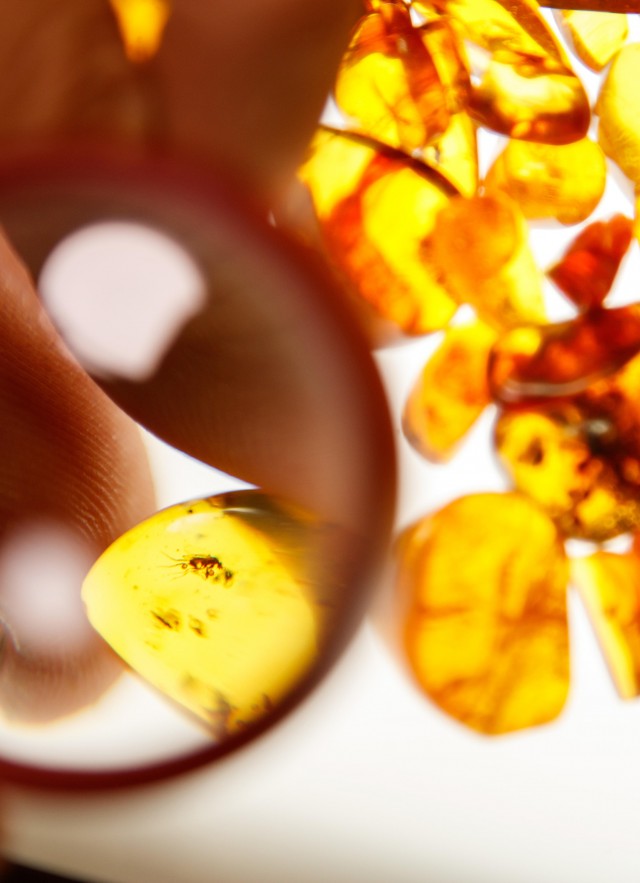 Traditionally, our museum was divided into departments based on the kinds of species or materials different people collected and studied, such as birds, fossils, or archaeological artifacts.
We still have those divisions, some of which have existed for over a century. But these days, we also have programs that cross those traditional boundaries, bringing a collaborative perspective and new approaches to the care of our collections and to our pursuit of knowledge.
Collecting Departments
Human history and culture
Anthropology
Objects and artifacts from past and current human cultures.  Our Anthropology collection is divided into Archaeology and Ethnology.
Archives & Library
Our Archives preserve the history of the Natural History Museum itself, while our library serves the needs of our researchers.
History
The history and culture of California and the American West, with an emphasis on Southern California. History is divided into two areas: the Seaver Center for Western History Research contains our two-dimensional (flat) materials, such as works on paper and photos, while Material Culture has our three-dimensional objects and is responsible for the collections at the Hart Museum.
rocks and minerals
Mineral Sciences
Minerals, rocks, gems, ores, and meteorites.
fossils
Dinosaur Institute
Fossils of animals from the Mesozoic era, from 250 million to 65.5 million years ago, including dinosaurs.
Invertebrate Paleontology
Fossils of invertebrate animals, including arthropods like crabs and shrimps, mollusks like clams and snails, and echinoderms like sand dollars and sea urchins.
Rancho La Brea
Fossils of animals and plants recovered from the La Brea Tar Pits, and housed at the museum at La Brea Tar Pits in Hancock Park.
Vertebrate Paleontology
Fossils of vertebrate animals, including fishes, amphibians, reptiles, birds, and mammals, from over 450 million to 10,000 years old.
modern animals
Without Backbones (Invertebrates)
Crustacea
Crabs, shrimps, lobsters, barnacles, amphipods, and their many relatives.
Echinoderms
Sea stars, sea urchins, sea cucumbers, sand dollars, brittle stars, feather stars, and their relatives.
Entomology
Insects and spiders, including fossil insects in amber.
Malacology
Mollusks, including snails, clams, octopuses, and their relatives.
Marine Biodiversity Center
Our core facility for the curation of marine invertebrates, including worms, crabs, jellyfish, sponges, sea stars, and squid.
Polychaetous Annelids
A group of segmented worms that primarily live in the ocean.

With Backbones (Vertebrates)
Herpetology
Reptiles and amphibians, including fluid-preserved specimens, skeletons, frozen tissues, and other preparations.
Ichthyology
Fishes, including various kinds of preserved specimens, eggs, larvae, otoliths, and radiographs.
Mammalogy
Mammals, including both terrestrial and marine mammals.
Ornithology
Birds, including study skins, skeletons, and other materials.
Cross-Department Programs and Projects
Community Science
Our Community Science programs mobilize non-scientist volunteers to collect data, especially in and around L.A.  
DISCO (Diversity Initiative for the Southern California Ocean)
Using new genetic approaches to discover and document the diversity of marine life.
Tar Pits of the World
Scientists from Rancho La Brea and our Vertebrate Paleontology department are joining forces to study tar seeps around the world. This collaboration also includes the B.R.E.A.S. project, Bridging Research and Education at Asphaltic Sites.
UNLAB (Understanding Nature and Los Angeles Biodiversity)
Understanding Nature and Los Angeles Biodiversity (UNLAB) through museum collections and field-based research is an NSF-funded postbaccalaureate training program based in Research & Collections. Scientific mentors from many of the departments listed here will train and mentor recent college graduates in research.
Urban Nature Research Center (UNRC)
Devoted to exploring, studying, and sharing discoveries of LA's incredible biodiversity.
Collections Preservation and Management
Registration
The Registrar's Office maintains records and documentation for our massive collection and all our transactions, including hundreds of loans and acquisitions each year.
Conservation
Care of our specimens and objects to ensure long-term preservation, including preventive care, treatment of damage, storage and exhibitions conditions, and integrated pest management.
Database Management
Responsible for our EMu collections management database, working with staff throughout R&C on the continued effort to get information about our collections into digital form.