Conservation and Collection Care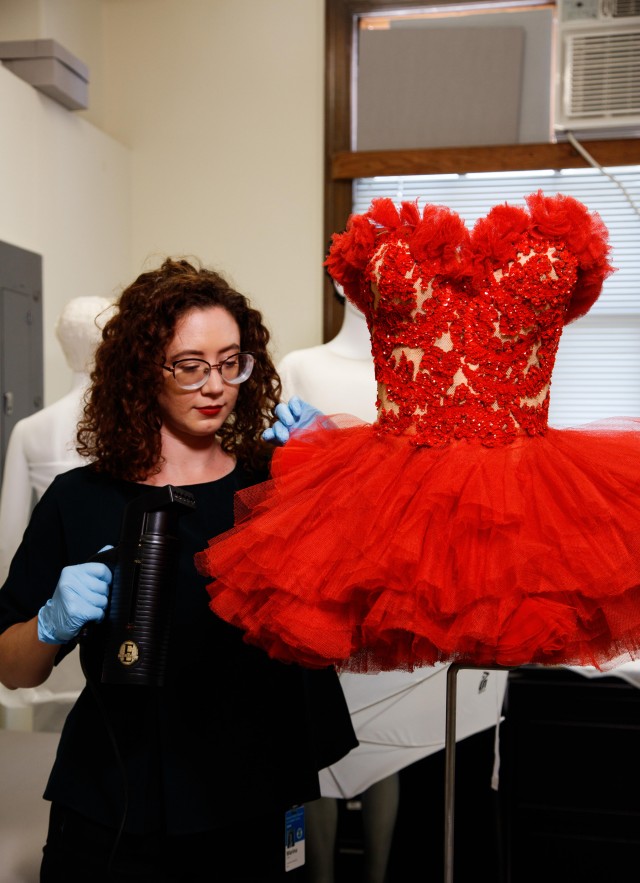 This central group of staff helps all our collections with shared management and conservation functions.  
The Registrar's Office
Registrars ensure the safety and integrity of all the collections and loans to the Natural History Museums of Los Angeles County (NHMLAC), which includes NHM, La Brea Tar Pits, and the William S. Hart Museum. The registrars maintain appropriate documentation for these artifacts and specimens, whether stored within the collections or on display. They process and update records of all collections-related transactions at the museums, including donations, purchases, incoming and outgoing loans, exchanges, deaccessions, and field collected specimens, and report this activity each year to the NHMLAC Board of Governors. They administer coverage of the collections and loans under the NHMLAC fine arts insurance policy. The registrars are also essential to the planning and production of the museums' exhibitions, where their responsibilities include coordination of shipping logistics and oversight of the installation and deinstallation of loan objects.
Conservation
Conservators are responsible for the care and preservation of the museums' diverse collections, ranging from ancient Latin American ceramics to Hollywood costumes to ornithological specimens. The Conservation Department specializes in objects conservation and serves all of the museums' collections including History, Anthropology, and the natural sciences. Daily activities include assessing and documenting the condition of objects, treating objects when necessary to stabilize them, rehousing objects to better protect them, and monitoring the museum environment to ensure that conditions are safe for the collections. 
Databasing and Digitization
Our database manager works with collections managers and curators throughout the museum to create, preserve, and improve digital information associated with our collections.  That includes getting information that can be over a century old into our central EMu database, making our collections data available online, and figuring out how to manage associated information such as images, videos, 3D scans, and DNA sequence data.
RESOURCES
Conservation and Registrar FAQs
Manager, Conservation
Tania is responsible for the care and conservation of objects throughout NHM, including temporary and permanent exhibitions, and works closely with Exhibitions and Registrar's Office staff to ensure the safe handling, mounting, and installation of exhibition objects and specimens.
Assistant Conservator
Marina Gibbons is the Assistant Conservator at the Natural History Museum, where she treats natural history specimens as well as cultural heritage objects, and performs testing on new materials proposed for use in exhibit case design.
Database & Reports Manager
Bill administers NHM's collections management system.
Director of Collection Services and Chief Registrar
Susan has worked in the Registrar's Office since 2001, has been Chief Registrar since 2007, and has more than 25 years' professional experience in collections registration and logistics.
Assistant Registrar
Dave is the Assistant Registrar at NHM. He primarily processes and manages loans to other institutions.
Associate Vice President, Collections
As Associate Vice President for Collections, Trina works with staff in all departments to improve and advocate for our three museums' incredible collections.
CONTACT US
Questions? Contact Susan Oshima, Director of Collections and Research Resources, Chief Registrar, at soshima@nhm.org or call 213.763.3407.