Urban Nature Research Center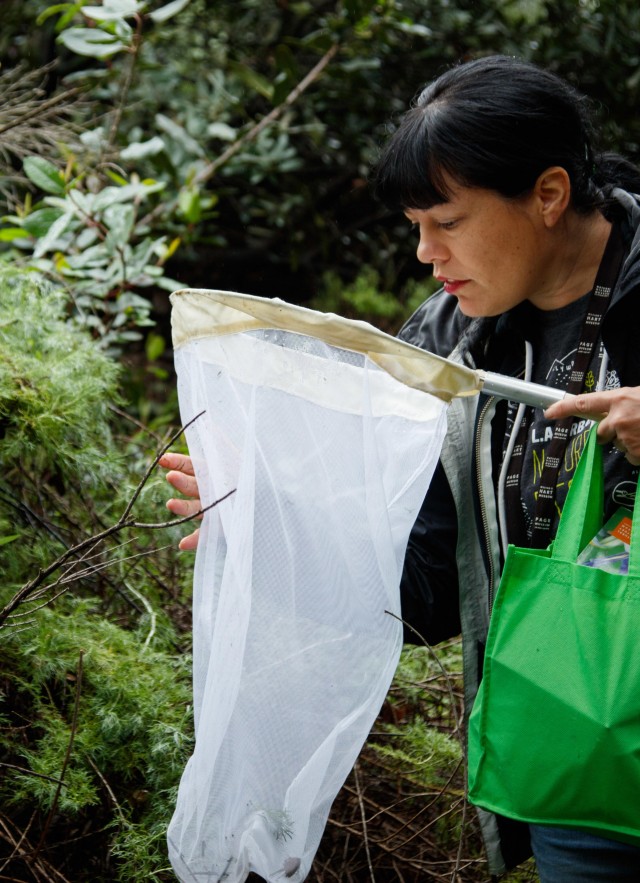 It may surprise you, but Los Angeles exists inside a "Biodiversity Hotspot," which is a Conservation International designation for an area with plants and animals that are incredibly diverse, but also under threat. The Urban Nature Research Center's (UNRC) goal is to help to spotlight ways to boost and sustain that biodiversity, and ultimately make L.A. a hospitable place for wildlife—and, by extension, humans—to thrive.
But our scientists need help from all Angelenos. Most of L.A.'s wildlife lives in private property—backyards, schoolyards, the courtyard of your apartment building. Scientists can't trespass there! UNRC wants to engage the public to collect large amounts of data—data that wouldn't be possible without community scientists who share their observations with museum researchers by e-mail and through social media. 
Postdoctoral Fellow, Entomology & Urban Nature Research Center
Max joined the Urban Nature Research Center in 2018 after completing his Ph.D. at the University of Louisville, where he studied communities of ants living in the canopies of tropical forests.
Curator, Entomology and Co-director, Urban Nature Research Center
Dr. Brian V. Brown, head of the Natural History Museum's Entomology Department and Curator of Entomology, has pursued an interest in insects since he was 5, when he created an insect zoo in his backyard in Toronto, Canada.
Coordinator, Community Science
Maiz spent countless childhood hours exploring the fields, foothills, and tidepools of Southern California, and has loved natural history for as long as she can remember.
Assistant Collections Manager, Entomology
Lisa, who joined the BioSCAN project in 2012 as an Assistant Collections Manager, received a B.S. in Entomology from UC Riverside.
Assistant Collections Manager, Entomology
Estella received her bachelor's degree from Whittier College in Biology. Her knowledge and experience pre-BioSCAN come mostly from the healthcare field.
Senior Manager, Community Science
Lila is a museum educator with 13 years of experience in museum education and community science programming.
Coordinator, Community Science
Amy Jaecker-Jones joined the community science program in 2018. Her primary responsibility is coordinating the City Nature Challenge, at both the local and international levels.
Project Coordinator, LEARN CitSci
Since 2009, Jessie has been working within the museum family in varying capacities, most recently joining the Community Science Program.
Postdoctoral Fellow, Urban Nature Research Center
Jane joins us following her Ph.D. at Utah State, where she specialized in using spatial analysis to understand how water and land use patterns may be integrated to inform sustainable urban planning in the western United States.
Manager, Community Science
Miguel Ordeñana, who joined NHMLAC in April 2013, is an environmental educator and wildlife biologist.