Dive into the Science of SpongeBob: Swimmin' With the Fishes
Add to calendar
2021-06-17 11:00:00
2021-06-17 11:45:00
Event - Science of SpongeBob - Swimmin' With the Fishes
Online
nhmla
webmaster@nhm.org
America/Los_Angeles
public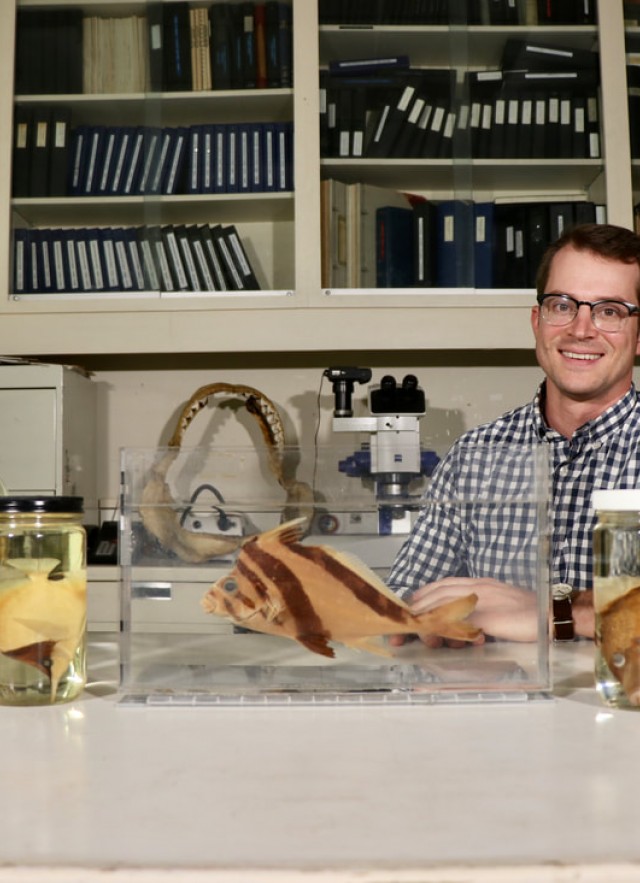 Discover some of the spectacularly strange and surprising fishes that swim beneath the ocean's surface–and not just in Bikini Bottom! Join Dr. Bill Ludt, Assistant Curator of Ichthyology at NHM, and Museum Educator Michelle Vanegas as they tackle some fascinating fish facts and explore the various species featured in the SpongeBob universe.
Register on Zoom for the chance to ask your own questions, or stream this session on YouTube Live!
Bill Ludt, Assistant Curator, Ichthyology
Dr. Ludt is an ichthyologist, an expert on the world of fishes. Fishes are the largest group of vertebrates (animals with backbones), which means they come in all kinds of shapes and sizes!
In Partnership with Nickelodeon