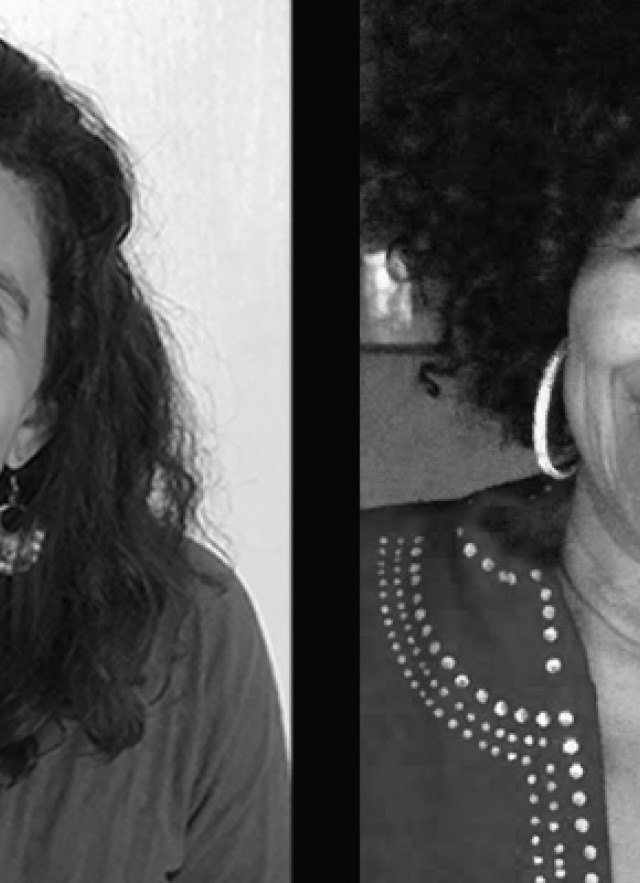 SUGGESTED FOR ALL AGES
In this activity you will learn how to conduct your own oral story interviews. You can choose a family member like a grandparent, or a neighbor, or a particular group of people you are interested in learning more about. Just follow the instructions below!
Collecting oral stories is a valuable way to deepen our understanding of the experience of people within our families and communities. Oftentimes our history books are full of stories from a narrow range of perspectives, usually political or military leaders, or other '"famous" individuals. By collecting and listening to oral stories, however, historians can gain a wider understanding of what life was like for common individuals living during a certain period of time. Here at NHMLAC we are currently collecting the stories of women in Los Angeles over the age of 65. These stories will be part of an exhibition called Rise Up L.A. about women's rights movements in Los Angeles from the passage of the 19th amendment (100 years ago) to today. The oral stories we collect will give personal meaning to the events of the last century by listening to women's stories around feminism and womanhood. You can listen to the stories here!
MATERIALS
A computer with video conferencing capabilities. Or a smart phone with audio or video recording capabilities
A list of questions
Someone to interview!
INSTRUCTIONS
Find an interviewee!
Find a family or community member, a friend, or teacher you would like to interview. You can interview someone you live with or use video or phone conferencing to interview someone in your community. Ask for their permission and set a date and time for the interview to take place.
Plan and prepare for your interview!
Decide on which platform you will use to record the interview. If using any technology, such as recording from a phone or computer, do a test before the interview date to make sure everything is working properly for both you and the interviewee.
Create a list of questions!
Prepare your list of questions you would like to ask your interview partner. Here are some samples of questions we used for our Rise Up LA: Oral Stories Project:
1. What is the story of your birth?
2. Do you identify as a feminist? How do you define that word?
3. How have women's rights evolved in your lifetime? The most important victory for women in your lifetime?
4.What makes women strong? What makes you proud to identify as a woman?
5.What can the next generations learn from your journey? What can/have you learned from them?
Record your interview!
Go ahead and interview your partner. Don't forget to hit "record"! You can do so via phone (consider downloading an app to record phone calls), or via video conferencing (zoom, or Google).When you have finished the interview be sure to thank them for their time.
Save and share your recording!
You can now share your recording with friends and family. It can be saved for future generations to enjoy and learn from. Congratulations on creating your very own oral history collection!