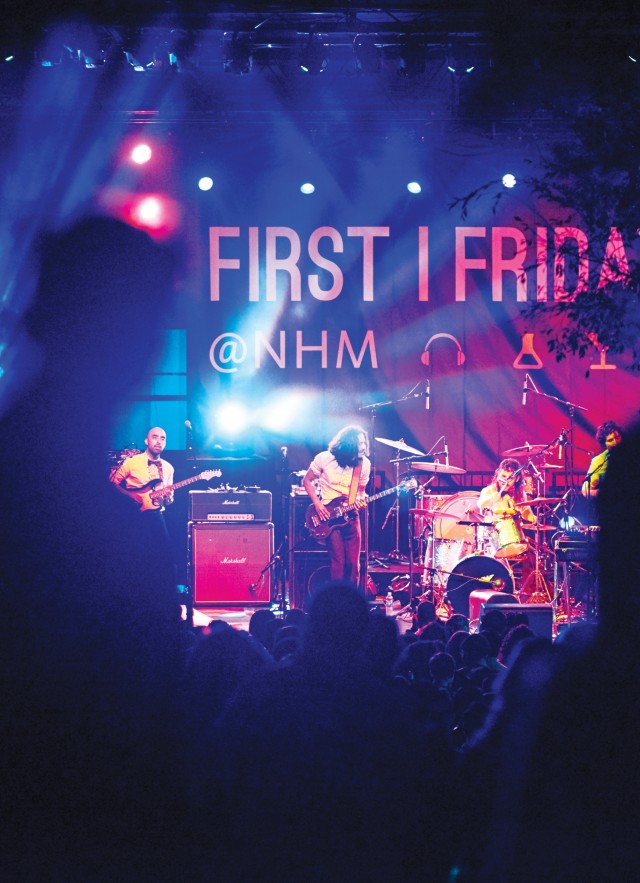 We have just wrapped up this season of First Fridays, but check back soon for updates on 2020 First Fridays!
First Fridays
Get ready to explore the Museum after hours! Maybe you want bands, DJs, cocktails, and food trucks. Maybe you want to hear a few funny, behind-the-scenes stories from our staff and then geek out about science. We've got you. Start your weekend at First Fridays.
First Fridays 2019: Forces of Nature
This year at First Fridays, we found the facts and busted some myths about our four horsemen of the Golden State apocalypse. Stay tuned for photos and videos from this season's dates.