NHM FIRST FRIDAYS 2022: May
Friday, May 6, 2022 at 5pm
Add to calendar
2022-05-06 17:00:00
2022-05-06 22:00:00
Event - First Fridays 2022 - May
Natural History Museum
nhmla
webmaster@nhm.org
America/Los_Angeles
public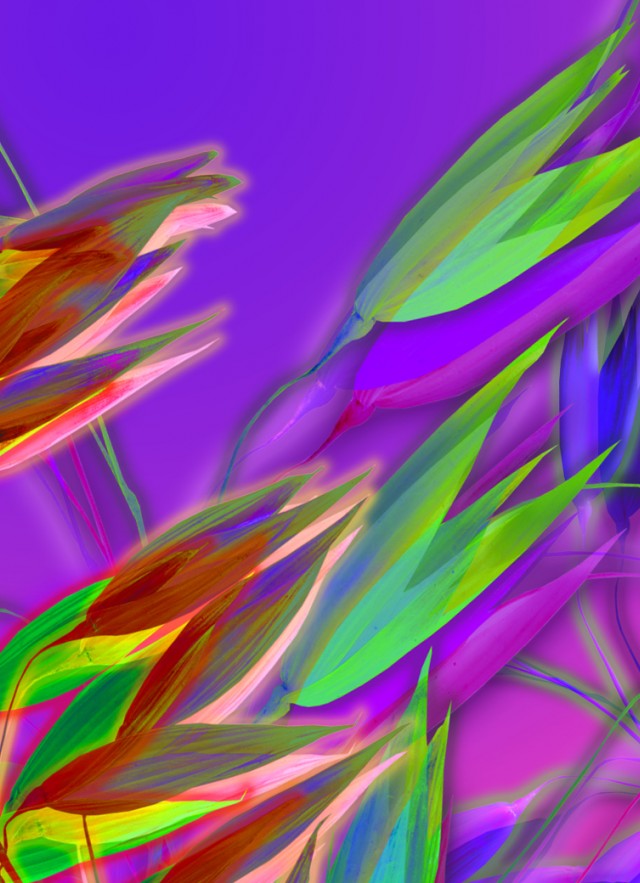 First Fridays returns LIVE and IN-PERSON to NHM! 
Our annual series is back! Explore the Museum after hours with live music, DJs, topical discussions, signature cocktails, and more.
---
Your safety is our top priority.
Effective April 1, 2022, per the most recent ordinance by the L.A. County Department of Public Health (LACDPH), masks are no longer required for "mega" events – those with 1,000 or more visitors. In accordance with LACDPH, we still strongly recommend all visitors to continue wearing masks while indoors and ask that individual choices are respected.
PLEASE READ THE FULL COVID-19 SAFETY GUIDELINES 
CASHLESS BARS accepting all credit cards, Apple Pay and Cash App.
---
This season, we look to the power of plants to save us – returning to the roots of well-being with new ideas drawn from ancient ways. 
May 6 Theme:  Plant Powered
Featuring Music PerformanceS by:
OUR Host AND Moderator: Dr. Yewande Pearse
Dr. Yewande Pearse is a neuroscientist and science communicator with over 10 years of research to understanding rare genetic brain disorders at both King's College London and The Lundquist Institute at Harbor-UCLA.  Host of "Sound Science" on Dublab Radio and Inside Biotech, a podcast from Biotech Connection Los Angeles. She has also worked with Headspace, Seed, Deem Journal, NAVEL, Fathomers, Massive Science, TEDMED, and more.
Discussion: Plant Powered
Level 2, north American Mammal Hall  |  6:30 pm–7:30 pm
Plant-based items are everywhere, but is moving towards a plant-based lifestyle possible? What are alternative meats and how can that impact the food market in the future? This month, we discuss how a shift in our food system can be better for us and the environment. Featuring guests Ricardo San Martin, Professor of Biotechnology and Plant-based Foods and Director of UC Berkeley's ALT:MEAT lab, Jocelyn Ramirez, plant-based chef and founder of Todo Verde.  Moderated by Dr. Yewande Pearse. 
*PLEASE ARRIVE EARLY!  SEATING IS LIMITED FOR THE DISCUSSION
Ricardo San Martin is a lifelong inventor, entrepreneur, and professor of biotechnology and plant-based foods. Since 2017 he is the director of UC Berkeley's ALT:MEAT lab, a unique educational hub where students learn food science and entrepreneurial principles, to develop the next generation of plant-based foods. He holds a MSc. in Chemical Engineering, UC Berkeley (Fulbright Scholar) and a Ph.D. in Biotechnology, Imperial College, London. 
Jocelyn Ramirez is a plant-based chef, published cookbook author, yoga instructor, entrepreneur and advocate for healthy food access in her community. She is the founder of Todo Verde, one of LA's acclaimed plant-based Mexican food businesses.  Her work has been featured in the New York Times, L.A. Times, Food & Wine, Vice, Smithsonian, Bon Appetit, and more. 
ON THE MAIN STAGE IN THE NATURE GARDENS
EMPRESS OF  |  9:00 pM 
Under the name Empress Of,  Honduran-American songwriter, musician and producer LorelyRodriguez creates introspective, self-empowering pop music centered around her impressive, acrobatic vocals. On her 2015 debut album, Me, she established a danceable, spontaneous sound that embraced whimsicality and percussiveness. With her 2018 sophomore album, Us, Rodriguez wanted to facilitate a more equal exchange of energy between herself and her listeners, to create a community. Her third and most recent album -I'm YourEmpress Of was released back in March to critical acclaim, after touring with Lizzo, Blood Orange, Maggie Rogers and Mura Masa and follows on from her collaborations with Khalid, MØ, DJDS and her song "Wild Girl" with KITO.
LOYAL LOBOS  |  8:00PM
Under the moniker of Loyal Lobos, Los Angeles-based singer and songwriter Andrea Silva mines memories of a childhood growing up in the countryside of the Colombian capital, Bogotá, and her experiences as a young adult to create poetic, painterly music that makes sweeping allusions to love, sexuality, and femininity. Silva and her producer/close musical collaborator Evan Voytas began recording her new material with producer and songwriter Teddy Geiger (Shawn Mendes, Lizzo, Leon Bridges), as executive producer for the sessions. "Criminals" – the first taste of Silva's forthcoming debut album, currently in the works.
DJ Sammi G  |  5:00pm
Sammi G has worked within the music and promoting industry for the past several years as an event coordinator and producer. She soon found herself learning the art of DJing at the Beat Junkie Institute of Sound, eventually becoming Co-Founder of Ladies of Sound, the Official Women's Division of BJIOS. Sammy G is currently touring with R&B singer Joyce Wrice and the Colors Worldwide R&B Only traveling show.
DIGITAL ART POP-UP
Jonathan Zawada  | Level 1 foyer - Dueling Dinos  |  ALL NIGHT
Known for his multi-faceted approach to the field of art and design which weaves both the analog and digital, Australian artist Jonathan Zawada is often seeking to create tangible artifacts of transient, ephemeral virtual experiences in his work. 
MUSEUM EDUCATOR POP-UPS
M.E. Pop-Ups  | Level 1 foyer - Dueling Dinos  |  5:30PM  &  7:30PM
Join one of our knowledgable Museum Education Specialists in a series of 30 minute Pop-up presentations throughout the museum to get some first-hand insights about our illuminating exhibits and vast collections.  Meet the M.E.'s at the Level 1 Foyer next to the Dueling Dinos. 
Steven Mendoza is a Museum Educator at NHMLAC where he helps people find connections between themselves and the museum's collections. He graduated from UC Santa Barbara where he worked at the Mesoamerican Research Center alongside archaeologists and horticulturalists to preserve the ecological and cultural integrity of the ancient Maya Forest Garden. In his spare time, you may find him admiring the art in the Museum's Visible Vault, going for a swim, or hanging out in the sun with his tortoises.
Noel Nicholas has been a museum educator for NHMLA and the La Brea Tar Pits since 2017. She is originally from Honolulu, where she found her passion for museum education working for the Honolulu Museum of Art as a teaching artist. Noel specializes in youth and family programming, and enjoys working with kids from one to ninety-two. When she's not on-site at either museum she can be found teaching in the 3rd Street Elementary School Garden, foraging for free fruit, or adventuring around Southern California with her husband and dog Charlie. 
This Month's Featured Food Trucks
---
We're excited to share that our partners at LA2050 have opened public voting in this year's LA2050 Grants Challenge.
This year, LA2050 is asking YOU what local issues you care about most to determine how $1 million in grants will be awarded. Make your voice heard by voting online before May 6th, 2022 at 11:59 pm. 
---
FIRST FRIDAYS 2022 KEY ART BY SE YOUNG AU 
MEDIA SPONSOR