Dino Fest Resources Guide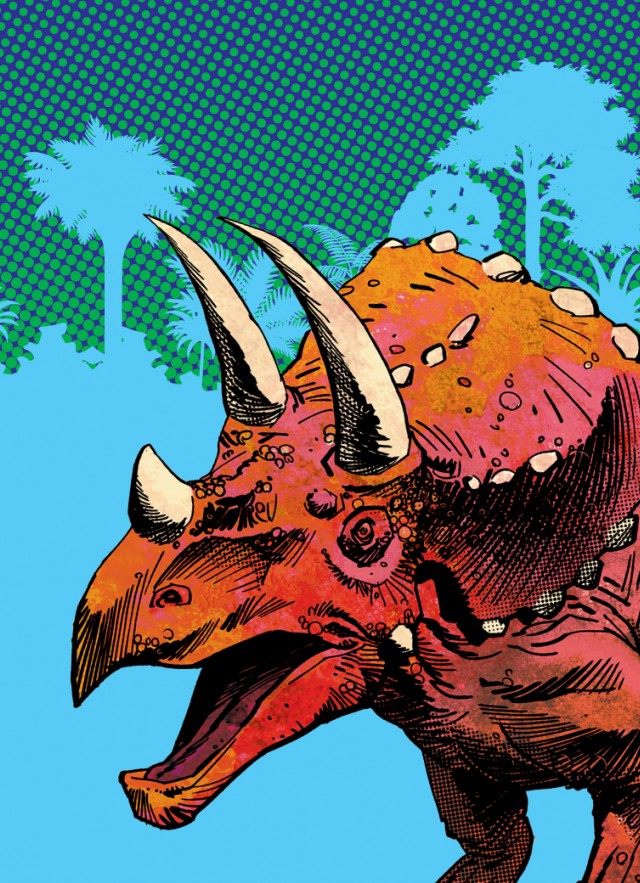 STAFF RECOMMENDED BOOKS, MOVIES AND PODCASTS
LIBROS, PELÍCULAS Y PODCASTS RECOMENDADOS POR EL PERSONAL
Recommended for children | Recomendado para niños
READ | LEER
Dinosaur Eggs Discovered! Unscrambling the Clues by Lowell Dingus, Luis M. Chiappe, and Rodolfo Coria
Director of the Dinosaur Institute and Senior VP of Research and Collections Dr. Luis Chiappe led an expedition to uncover the remains of pint-sized baby titanosaurs. This discovery gave researchers an unprecedented look into the development of some of the biggest dinosaurs.
Fossils for Kids: A Junior Scientist's Guide to Dinosaur Bones, Ancient Animals, and Prehistoric Life on Earth by Ashley Hall
This engaging book is a great starting point for kids ages five through nine who dream of finding their own fossils. Using scientific facts and photographs, this book will teach your young ones on how fossil forms, where to find them, and even how to identify them.
Here We Go Digging for Dinosaur Bones by Susan Lendroth and Bob Kolar
This charming book is perfect for the youngest paleontologist in the family. With our own Alan Zdinak consulting on this project, this book follows a dinosaur dig set to the tune of "Here We Go 'Round the Mulberry Bush."
Science Comics: Dinosaurs: Fossils and Feathers by MK Reed and Joe Flood
Tony Turner, Gallery Interpreter: "This is a book that caught me by surprise. I was first drawn to the vibrant and energetic art style, but as I began to read it I was taken aback by its depth and accessibility. This book not only features some of the most popular dinosaurs, but also goes in depth to the folks who have discovered them over the centuries, and the shifting lens of how these fossils have been studied. This is not only a great book for young readers, but also for those older kids who need a little refresher on all things dinosaurs. I have definitely loaned it out to my fellow educators!"
Smithsonian Dig It: Dinosaurs & Other Prehistoric Creatures by Corinna Bechko and Brenda Scott Royce
Written by comic book writer and NHM's fossil preparator Corinna Bechko, this book takes young readers on a journey through the Mesozoic to meet all sorts of fascinating prehistoric creatures. Once their journey is done, they can put their knowledge to the test and uncover the Triceratops skeleton in the included sand brick.
WATCH | OBSERVAR
Ryan's Mystery Playdate: Ryan's Jurassic Playdate (Nick Jr.)
Based on the hit YouTube channel Ryan's World, this show is full of fun and engaging games, as well as a few great cameos. One cameo includes our very own Associate Curator of the Dinosaur Institute Nathan Smith! He's joined by Craig Robinson to teach about paleontology and have some dino-sized fun!
Jurassic World: Camp Cretaceous (Netflix)
This exciting new animated series is definitely one for the big Jurassic World fan in the family. This series follows six teenagers as they attend the ultimate summer camp on Isla Nublar. But, as is so often the case in the Jurassic World franchise, the dinosaurs break out of their enclosures. Now these teenagers have to rely on their wits, and each other, to survive.
LISTEN | ESCUCHAR
Here Comes Science by They Might be Giants
They Might be Giants are known for fun and esoteric songs, with hits like "Dr. Worm" and "Istanbul (Not Constantinople)", and they bring that same energy to this science-themed album. And what science album would be complete without a song about dinosaurs? "I am a Paleontologist" is a charming and energetic anthem for all those dreaming of making a huge fossil discovery.
The Fossil Record by the Amoeba People
An NHM favorite, the Amoeba People has rocked out at Dino Fests in the past, and this album will make anyone headbang for fossils. This album features songs about volcanoes, coprolites, dinosaurs, and the folks who dig them up.