General Info
In an abundance of caution, and to align with county and state COVID-19 health precautions, NHM is voluntarily closing the Spider Pavilion and Nature Gardens starting Friday, November 20 through November 29, the remainder of the season. Throughout this year the safety of our staff, guests, and community has been our utmost priority, and our safety procedures for outdoor experiences are in line with all state and county health standards. However, we feel that this proactive measure is prudent at this time for us to do our part to help make L.A. safer as we head into the next several weeks.
If you have a Spider Pavilion ticket and pre-paid parking , we will automatically cancel your reservations and refund your tickets. There is no action needed on your part. If you have any questions or concerns, please feel free to contact our Guest Relations team at info@nhm.org.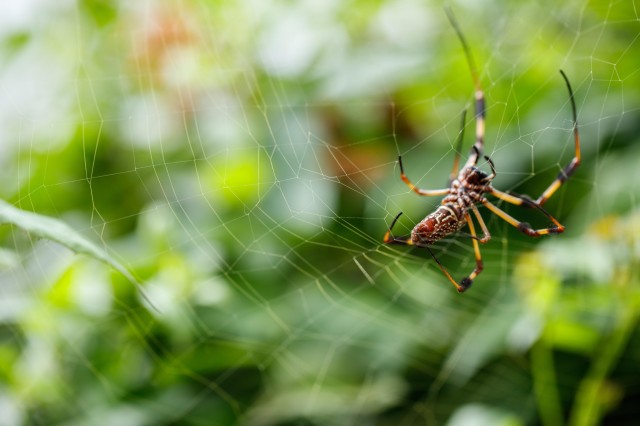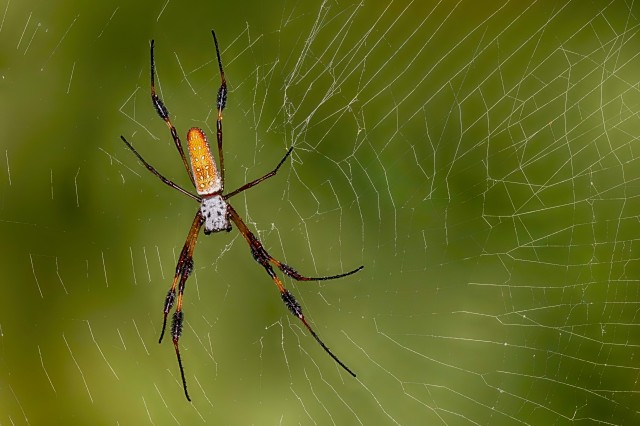 A golden silk spider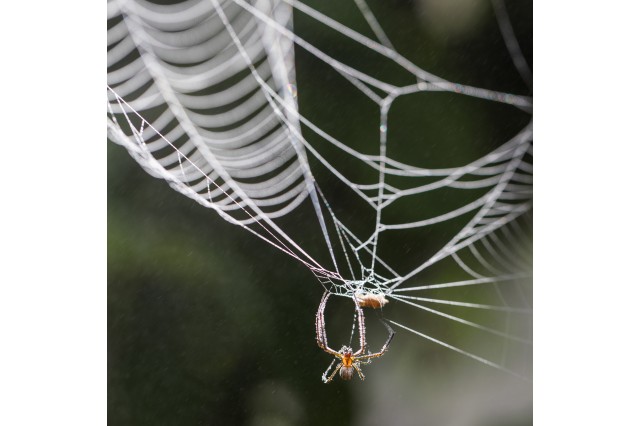 A spider hanging from its web.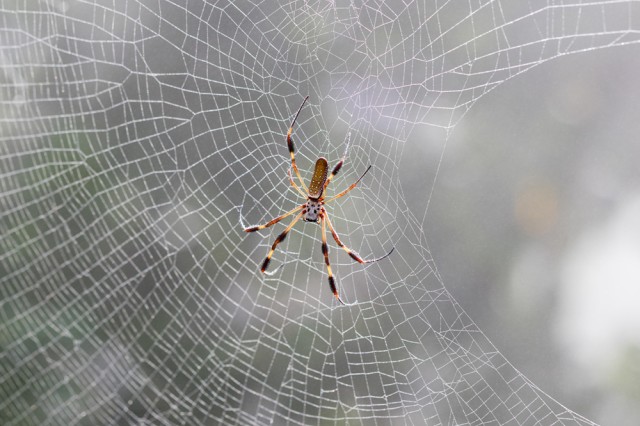 ALONG THE WAY, YOU'LL:
See a variety of spectacular webs—including those of the garden spider, which can range up to three meters in diameter.
Talk to educators about the natural pest control that spiders provide.
Peer through the glass into enclosed habitats that are home to tarantulas, wolf spiders, and jumping spider.
Members receive free admission.
---
This exhibition includes live animals. Did you know the museum has a team of professional animal keepers on site 365 days a year? They take excellent care of all animals on exhibit at the museum, utilizing the natural history expertise of our scientists as well as our veterinarian, who advises on any medical and nutritional needs. Because even a frog needs a doctor sometimes.