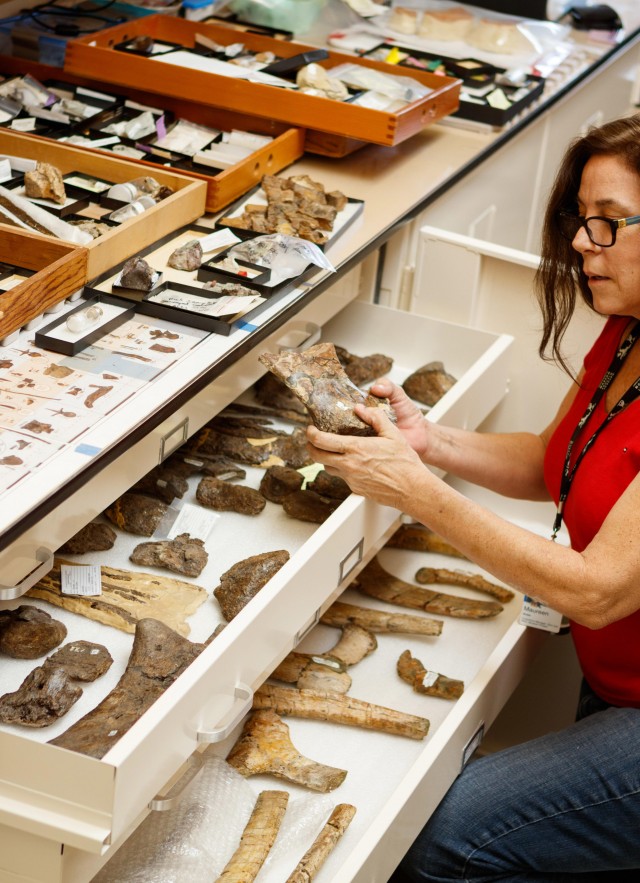 The NHMLA maintains a database for its collections and conducts record searches for qualified contractors and environmental consultants for a nominal fee. For all paleontological records search requests, please submit an email to paleorecords@nhm.org. Search results will include the closest known localities in geologic units present within the requested project area, and incorporate data from vertebrate and invertebrate paleontology collections.
Records searches are charged at a rate of $290 per USGS 7.5-minute topographic quadrangle with usually a two-week processing time (10 business days). Expedited requests will be accommodated when possible at a rate of $580 per quad and will take no more than one week (five business days). For inquiries about cost or processing time please email paleorecords@nhm.org.
Record search requests must contain a map of the project area and a description of the location, referencing nearby towns or other landmarks. Email, contact, and billing information are required. Requests without this information will be returned. No large files please. The records search results will be returned with an invoice for payment and instructions for submitting payment.