Edible Garden Fun Facts
Mulch and drip irrigation keep our Edible Gardens bountiful without wasting water. Learn more about the tastiest part of NHM's Nature Gardens in the video below.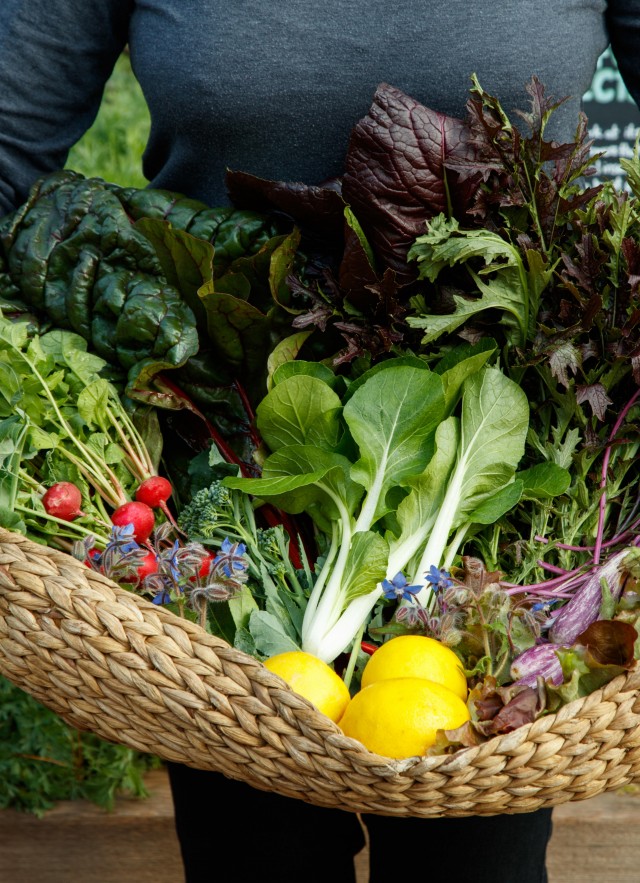 How does our garden grow? With mulch and drip irrigation. 
The secret to gardening greatness? Mulch! By blanketing the ground, mulch made from woodchips is like sunscreen for the plants in your garden, and that's just the start. Mulch can help keep weeds in check, make sure your soil stays moist,  limit erosion, and gives your garden a finished look.
Want to cut down on water use? Transition from sprinklers to drip irrigation. Drip irrigation uses tubing to slowly drip water into the soil. Placed alongside plants, these systems get water more efficiently to the roots, improving the quality and productivity of your plants. Less water, more plants! 
Garbanzo beans are good for the soil.
Discover why that is and more with Chef Ray Garcia of Broken Spanish and former NHM Head Gardener Richard Hayden. Whether it's cilantro, kale, chard or beets, there's always something new growing in NHM's Edible Garden. Discover more about NHM's Nature Gardens and harvest inspiration for your own garden.
 
A big thanks to our sponsor