The Pioneering Charlotta Bass
Hers was a life of inaugurals—the first African-American woman to own a newspaper, and the first to be nominated for Vice President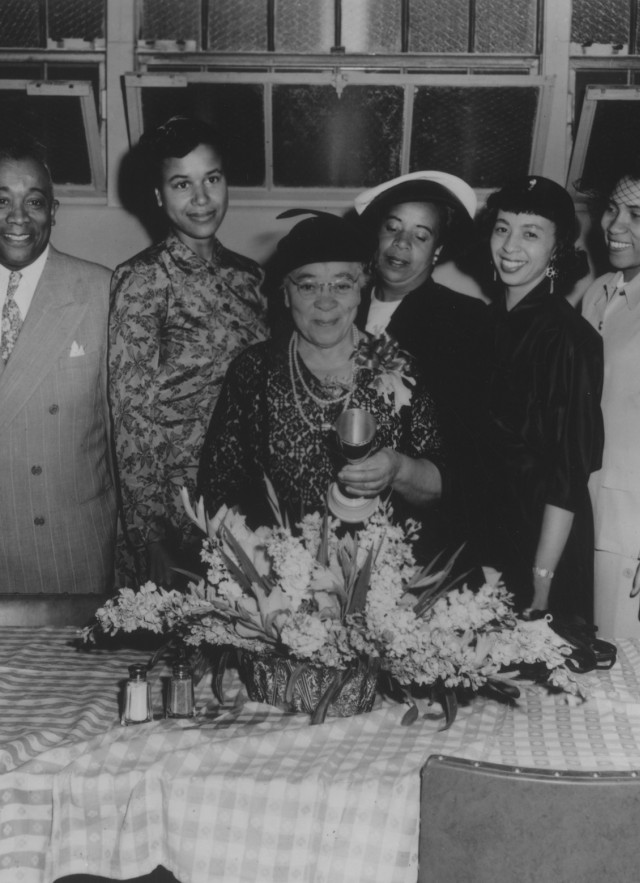 Kamala Harris, the Democratic Senator from California, made history recently as the first African American woman from a major party to be nominated for Vice President. She wasn't the first Black woman to be tapped as a running mate in a U.S. presidential campaign, however. That barrier-breaking title goes to Charlotta Bass, whose long-shot candidacy was with the Progressive Party in 1952.
In her acceptance speech at that party's convention in Chicago, Bass spoke, with gravitas, about her ascent to that political stratosphere. "I stand before you with great pride. This is a historic moment in American political life. Historic for myself, for my people, for all women. For the first time in the history of this nation a political party has chosen a Negro woman for the second highest office in the land. It is a great honor to be chosen as a pioneer. And a great responsibility."

Social Justice Journalist
Before she felt that call to enter the political arena, she was a keen observer of it from the press box. In 1910, with degrees from Ivy League schools Brown University and Columbia University in hand, the native South Carolinian moved to Los Angeles and joined the staff of the California Eagle, according to the historian Denise Lynn. She and her husband, Joseph Blackburn Bass, became co-editors and publishers of the influential newspaper, which had a circulation of 60,000, the largest of any African-American newspaper in the West. After her husband died, she assumed full control in 1934, becoming the first African American woman to own and operate a newspaper in the U.S., according to  Rodger Streitmatter, the author of Raising Her Voice: African-American Women Journalists Who Changed History.
The Eagle combined practical community news items about local happenings with a civil rights mission. Its small, scrappy staff unearthed stories that exposed racial bias in society. In her commentaries, Bass advocated for housing rights, labor rights, voting rights, and opposing police brutality, and she was a formidable denouncer of the Ku Klux Klan. The paper also served as platform to celebrate victories, evidenced by this front page news about Jackie Robinson breaking "the baseball color line" when he started at first base for the Brooklyn Dodgers in 1947.
While Bass had allegiances to the Democrat and Republican parties during her lifetime, she ultimately left both as she believed they had neglected Black empowerment and women's rights. She embraced the Progressive Party with its anti-militarism and pro-justice platform. In her speech at the 1952 Progressive Party convention, her emphatic promise to be a fighter for justice seems now to echo the words Harris spoke when she accepted Presidential nominee Joe Biden's invitation to be his running mate on the 2020 Democratic Party ticket.
"I am strengthened by thousands on thousands of pioneers who stand by my side and look over my shoulder—those who have led the fight for freedom—those who led the fight for women's rights—those who have been in the front line fighting for peace and justice and equality everywhere," said Bass. "These pioneers, the living and the dead, men and women, black and white, give me strength and a new sense of dedication."