Take a Trip to Charlton Flats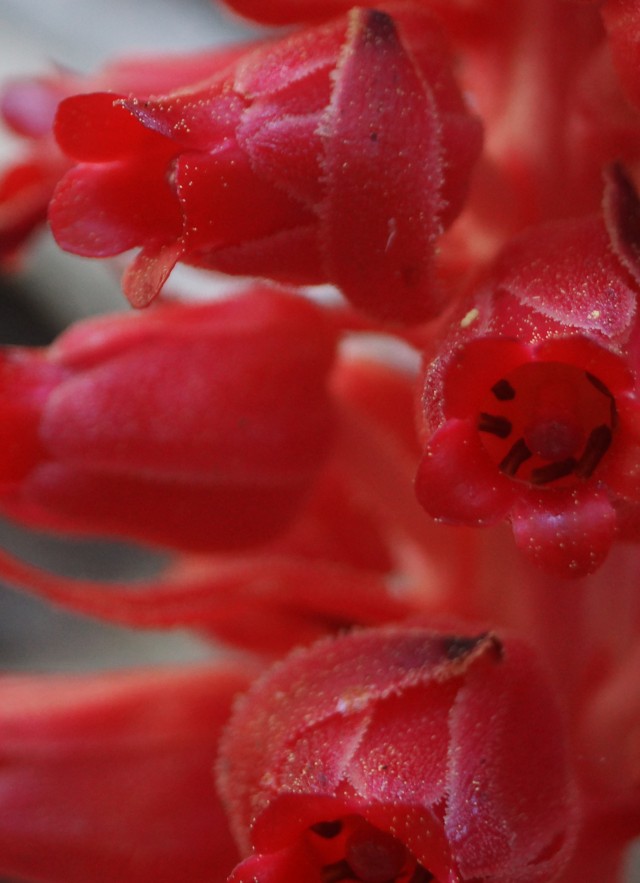 Take a hike on the wild side! Veer off the beaten path and discover some interesting Angelenos in their natural habitat—bobcat kittens, double-crested cormorants, pocket gophers, and flocks of red-crowned parrots whose forebears were pet store inventory.
Wild L.A.: Explore the Amazing Nature in and Around Los Angeles—co-written with NHM experts—features 25 excursions to see amazing nature. We will continue to post abbreviated versions of these trips online, so check back soon for more!
---
A Sky-High Nature Hike
Drive an hour up Angeles Crest Highway into the blue skies and green meadows of a mountain forest. Hike to a viewpoint or picnic under majestic pines. Welcome to Los Angeles's Big Sky Country. Angeles Crest—the collective name for the mountains between Los Angeles and the Mojave Desert—offers an alpine landscape for hikers. Among the pines, you'll find western bluebirds, Steller's jays, California scrub-jays, chickadees, brown creepers, white-breasted nuthatches, and white-headed woodpeckers. Plus, there's always the hope of seeing a black bear or some mule deer.
Don't Be Plant Blind
Botanists often lament that people ignore plants in favor of animals—they call this plant blindness. While you're on this field trip, you can honor the plants that feed the deer that mountain lions eat, the leaves that help caterpillars become butterflies, the flowers that make nectar for hummingbirds, and the forest that produces the oxygen we all breathe.
Plants have inventive ways to get pollinated. One method is to create nectar and bury it deep in a flower. To get at the sugar, an insect or bird has to stick its head all the way into the flower and get covered with pollen. As the pollinator travels from plant to plant, the pollen from one fertilizes the flowers of another.
Unfortunately for some plants, certain insects don't always play by the rules. If a flower is too small, carpenter bees and honey bees have learned to perch at the base of the flower and chew a hole to get at the nectar. This is called nectar robbing—the bees get what they want but the flower doesn't get pollinated.
Sugar Pine King
Charlton Flats is home to the sugar pine, John Muir's "king of the conifers," which boasts the longest cones of any pine in the world (rarely less than a foot long). You'll need both hands just to hold one. Coulter pines are here too. Watch for their hefty, barrel-shaped cones—large, hook-tipped, and big as a pineapple. You definitely want to avoid parking your car under these! The main pine in the picnic area is ponderosa—tall and straight, with bunches of long green needles that stay on the tree year-round. Look for colorful snow plants under the conifers.
 
Trip Information
Where: Forest Service Road N, Falling Springs, CA ( miles east of junction of Angeles Crest and Angeles Forest Highways)
Parking: Handicap accessible parking, multiple trailheads. Adventure Pass required.
Difficulty, Distance, Access: Hike one mile or one week, as you wish. Trails not appropriate for strollers or wheelchairs.
Facilities: Vault toilets and many picnic sites.
Best Time: Spring, summer, fall (sometimes closed in winter).
Special notes: Be sure to purchase your Adventure Pass before arriving.
Start your mountain adventure here