Bug Fair
Add to calendar
2020-05-16 09:30:00
2020-05-16 09:30:00
Event - Bug Fair - NHM
Natural History Museum
nhm
infoweb@nhm.org
America/Los_Angeles
public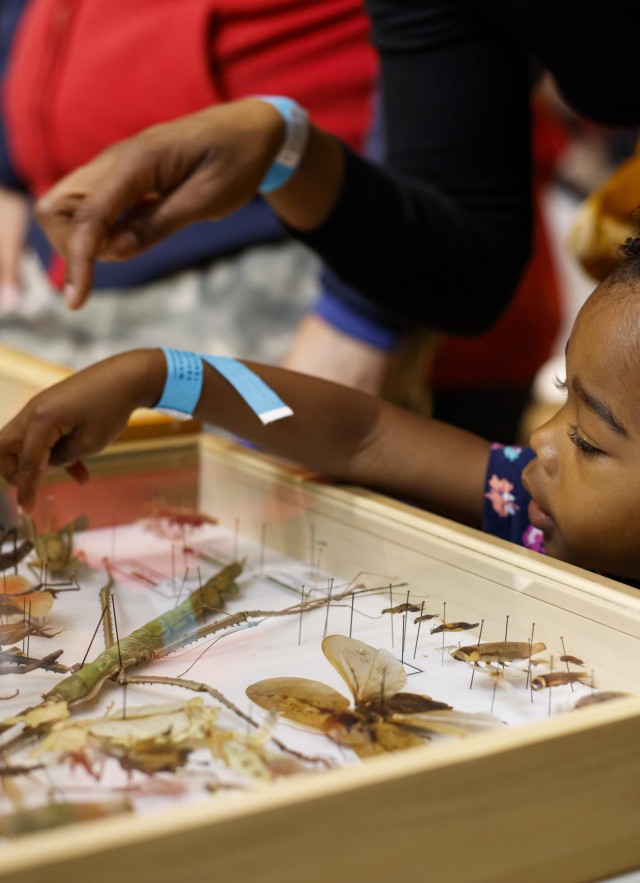 Over a million species. Only one Bug Fair.
Mark your calendars on May 16 and 17, 2020 for a two-day festival celebrating 34 years of Bug Fair – our winged, multi-legged, squirmy, and sometimes bug-eyed friends.
Visit a variety of exhibitors – and see everything from exotic insect collections to pet tarantulas, from millipedes to centipedes, from bug-related products, like honey and silk, to bug-inspired artwork and jewelry.
Visit the main stage to watch Bug Chefs whip up protein-filled snacks and explore the Nature Gardens for the chance to go on bug hunts, get crafty, experience up-close encounters with crawly creatures, and more!
 
EXHIBITOR REGISTRATION: Exhibitor registration will be open from Tuesday, February 4 to Friday, March 6. Please be aware that registration does not guarantee participation. For more information please email: info@nhm.org or call: 213.763.3499
Please click here to register.
REQUEST FOR PROPOSALS: The Natural History Museum of Los Angeles County invites artists to participate in the 34th Annual Bug Fair. Proposals will be accepted between now until Friday, February 27, 2020.