First Fridays: March 2020
Add to calendar
2020-03-06 17:00:00
2020-03-06 22:00:00
Event - First Fridays - March 2020
Natural History Museum
nhmla
webmaster@nhm.org
America/Los_Angeles
public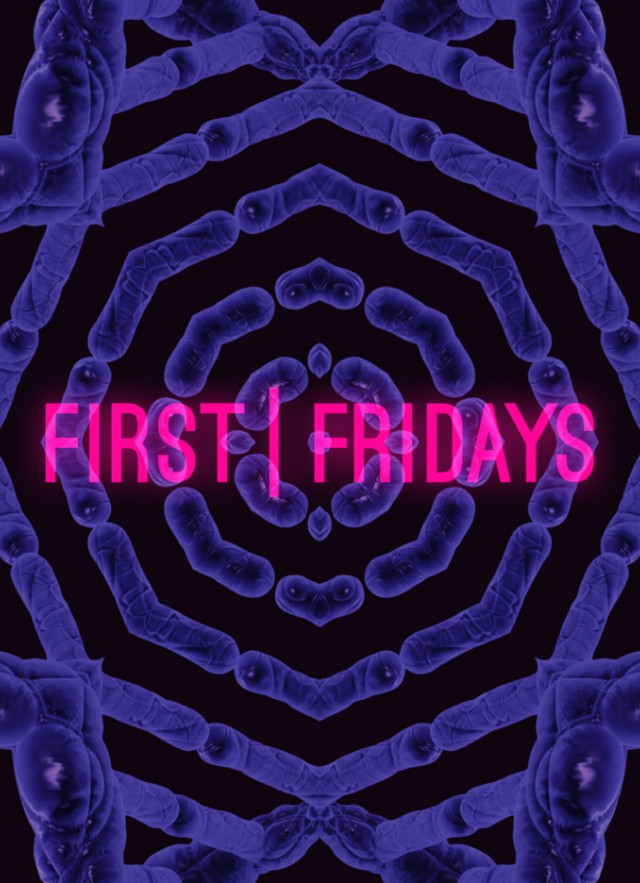 The Future Is Now
First Fridays is back, so get ready for an awesome night ahead! Engage in dynamic and timely discussions, enjoy a craft cocktail with dinosaurs, dance to live music and DJs in our mammal halls, wander through our exhibitions after-hours — including Natural History of Horrors — and so much more!
Performances include Wajatta (featuring Reggie Watts and John Tejada), French Vanilla, and Café Molly.  Resident DJ Novena Carmel is joined by Guest DJ Josh Peace in the DJ Lounge.
This month we look at the Future of Medicine. Don't miss out on joining the discussion.
---
Conversations | 5:30 pm & 7:30 pm
secrets from the vault 
Join science correspondent and Ologies podcast host, Alie Ward, as she asks Museum research specialists about their collections and discovers details hidden in plain sight. Each month features a different expert to uncover the big mysteries, strange oddities, and untold stories from NHM.

Discussion | 6:30 pm
Future of Medicine - with dr. alexis komor and dr. roey tzezana moderated by Patt morrison
The MDs still have the remedies, but self-monitoring through medical apps is putting each of us in sync with our own bodies. And our own bodies can now guide doctors to curing what ails us, thanks to diagnostic genetic profiling, and to fixing us before we can get sick, with tools like CRISPR.
Each discussion forum will be moderated by Patt Morrison, L.A. Times journalist, author and Emmy-winning television and radio host.
Dr. Komor received her B.S. degree in chemistry from the University of California, Berkeley. At the California Institute of Technology she worked as an NSF Graduate Research Fellow on the design, synthesis, and study of DNA mismatch-binding metal complexes and received her Ph.D. in 2014. As a Ruth L. Kirschstein NIH Postdoctoral Fellow, she developed base editing, a new approach to genome editing that enables the direct, irreversible chemical conversion of one target DNA base into another in a programmable manner, without requiring double-stranded DNA backbone cleavage.
Dr. Roey Tzezana - FUTURES STUDIES RESEARCHER AT TEL AVIV UNIVERSITY, RESEARCH FELLOW AT BROWN UNIVERSITY, and LEAD RESEARCHER at XPRIZE
Dr. Tzezana led the research about human longevity, which should eventually, hopefully, lead to the development of treatments to stop and reverse aging. He is acting as a scientific consultant to several firms and international organizations, and is the author of several best-selling books about the future of technology and society, one of which has been described by the Israeli Secretary of Treasury as "a book that every politician should read".
Moderator: Patt Morrison
Patt Morrison is a Los Angeles writer and newspaper columnist who has a share of two Pulitzer Prizes. She has won six Emmys and eleven Golden Mike awards for her work hosting public television and radio programs. She also hosted the nationally syndicated television program "The Book Show with Patt Morrison," and her seminal nonfiction book "Rio LA, Tales from the Los Angeles River" was a bestseller. Her writing appears in both fiction and nonfiction anthologies. And Pink's, the legendary Hollywood hotdog stand, named its vegetarian hotdog "The Patt Morrison Baja Veggie Dog" in her honor.
DJ Lounge | 5-10 pm
KCRW RESIDENT dj: novena carmel (5 pm-6 pm & 8:30 pm-10 pm)
With music royalty in her blood, Novena Carmel is an eclectic and energetic Bay Area born, LA-based DJ, singer, host, and curator known to lure a crowd and turn the party out. As a DJ, her love for music shines through in her wide range of selection, big smile and dance moves. In addition to L.A residencies, Novena has played at Amoeba Records, Dublab radio and as a resident at the Stones Throw summer pool party. 
guest dj: JOSH PEACE (6 pm-8:30 pm)
Josh Peace has been one of L.A.'s most dedicated and hard-working DJs for over 20 years. His unrelenting passion for dance music has taken him to multiple destinations around the world and in 2007 he launched Mustache Mondays with partners Nacho Nava and Danny Gonzalez, the legendary first-of-its-kind weekly dance party, which is widely credited with kickstarting the DTLA queer renaissance of the late 00's. Past and current residencies include Mustache Mondays, Mr Black, Evita, Redline DTLA, Strut (Orange County) and the yearly Summertramp events.
Bands | 7 pm-10 pm
Molly Lewis is a master of musical whistling and a champion of the use of whistling as an art form. She sometimes likens her sound to that of a human theremin. Molly plays regularly with a band of top-notch session musicians. She puts on a show that incorporates the type of cinematic music she loves, 70s Italian soundtracks, classical variations and jazz, along with original pieces created for the whistle. She has recorded and played with Karen O, Connan Mockasin, Neil Finn of Crowded House, Sebastien Tellier, John C Reilly, Jackson Browne and Mac De Marco, among many others. 
Witty and whimsical French Vanilla have refined their angular, no-wave sonance into a powerfully melodic and disciplined dance party with their sophomore release, How Am I Not Myself? Hitting the ear-waves in June 2019 via millennial, sincere-core label Danger Collective Records (Current Joys, Surf Curse, Slow Hollows), the quartet's latest work enshrines French Vanilla as vital cultural creators in the vibrant L.A. indie music scene and beyond. Their captivating stage presence and avant-garde stylings have earned them coveted bill pairings with headliners such as ESG, Shonen Knife, Shopping, the Make-Up, Priests, Chastity Belt and Bow Wow Wow.
Coming from different worlds, but sharing a passion for the rich history of electronic music, beat-boxer/comedian/musician Reggie Watts and electronic music artist/DJ/producer John Tejada bring out the best in each other's formidable skill sets. Having grown up with similar musical influences, Austrian-born Tejada and German-born Watts draw from their love of electronic music. Exploring the intersection between influences and innovation, the two describe Wajatta's music as "electronic dance music with its roots in Detroit techno, Chicago house, '70s funk and New York hip hop." (Photo: The1point8)  
 
Thank you to our sponsors


Media Sponsor