Homeschool Day: Nocturnal Nature
Add to calendar
2019-10-29 10:00:00
2019-10-29 16:00:00
Event - NHM Homeschool Day 10.29.19
Natural History Museum
nhm
infoweb@nhm.org
America/Los_Angeles
public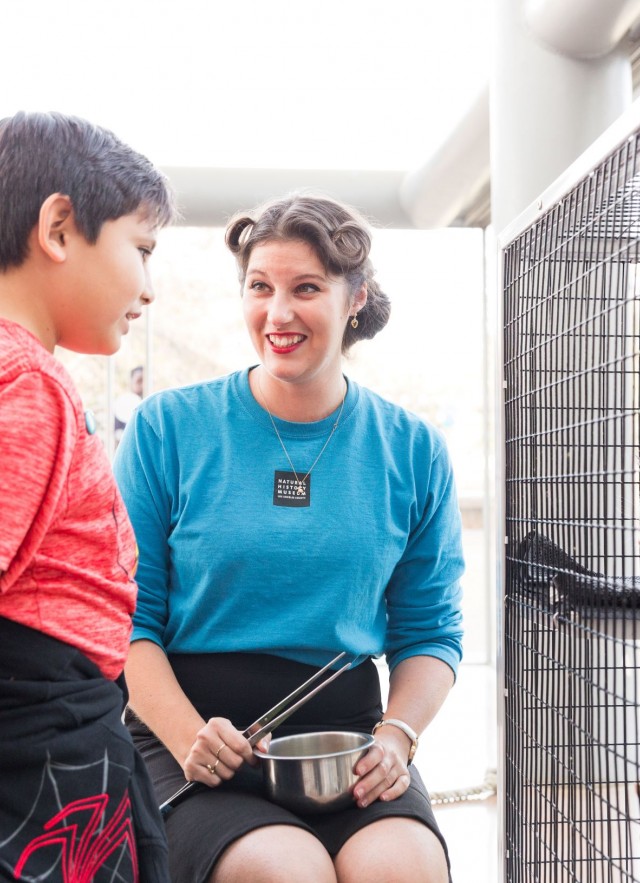 At this Homeschool Day, we'll celebrate the amazing lives of creatures who come out at night!
Learn about special adaptations that help animals see, move, and find food in the dark. Meet with live animals normally not seen during daylight, learn from museum scientists about some of our nighttime critters that inhabit L.A.'s skies, and get up close to the beautiful and elaborate webs being spun by residents of our Spider Pavilion. 
As always, these special days are free for Homeschoolers.
Schedule of Events
10 am to 4 pm | Exploration and Craft Stations
11 am, 1 pm, and 3 pm | Nocturnal Animal Meet & Greets
11 am to 1 pm | Backyard Bat Project Station
11:30 am | Owl Pellet Dissection
1:30 pm | Discovery Talk: Biologist Miguel Ordeñana
Visit our Welcome Table in the Grand Foyer after check-in to pick up free tickets for special exhibits, scavenger hunts for your students, and sensory friendly resources. Questions? Learn more about our Homeschool Day events here!
Related Exhibitions