L.A. Urban Ocean Expedition: Boat Trip
Add to calendar
2019-08-25 10:00:00
2019-08-25 12:00:00
Event - Ocean Exploration Boat Trip - L.A. Urban Ocean Expedition
Los Angeles Maritime Institute at Berth 73, San Pedro
nhm
infoweb@nhm.org
America/Los_Angeles
public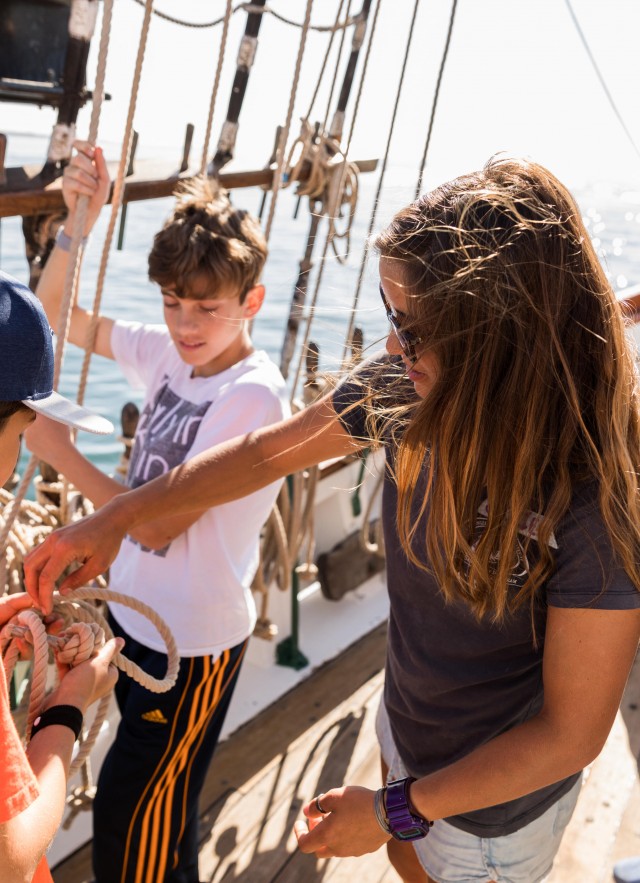 Curious about what lives in L.A.'s coastal ocean waters? Join us for an exciting, hands-on, educational and fun on-the-water experience — guided by NHM scientists and experts who can tell you what you're looking at!
This boat-based science and sail expedition is a program that engages the whole family in oceanographic research, nautical science and seamanship aboard the 129-foot sailing research vessel, American Pride. While onboard, guests will conduct marine science research techniques, as well as collections and sorting methods under the guidance of NHM scientists and educators.  
Please note that this event is for suitable for ages 6+, and is limited to 35 participants.