L.A. Urban Ocean Expedition: Boat Trip
Add to calendar
2019-08-25 10:00:00
2019-08-25 12:00:00
Event - Ocean Exploration Boat Trip - L.A. Urban Ocean Expedition
Los Angeles Maritime Institute at Berth 73, San Pedro
nhm
infoweb@nhm.org
America/Los_Angeles
public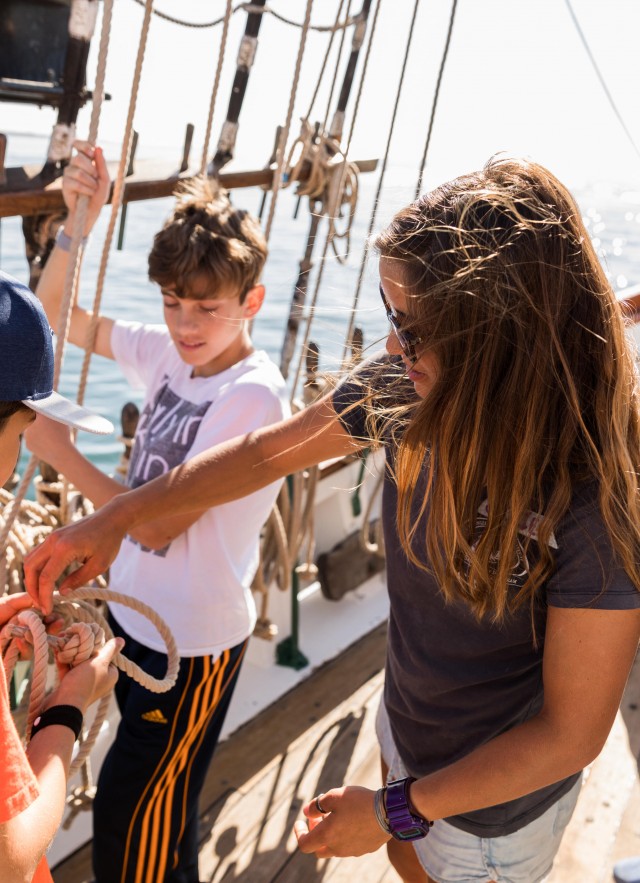 This event is sold out. Please call 213-763-DINO to place your name on the waitlist.​
Curious about what lives in L.A.'s coastal ocean waters? Join us for an exciting, hands-on, educational and fun on-the-water experience — guided by NHM scientists and experts who can tell you what you're looking at!
This boat-based science and sail expedition is a program that engages the whole family in oceanographic research, nautical science and seamanship aboard the 129-foot sailing research vessel, American Pride. While onboard, guests will conduct marine science research techniques, as well as collections and sorting methods under the guidance of NHM scientists and educators.