NHM FIRST FRIDAYS 2022: April
Friday, April 1, 2022 at 5pm
Add to calendar
2022-04-01 17:00:00
2022-04-01 22:00:00
Event - First Fridays 2022 - April
Natural History Museum
nhmla
webmaster@nhm.org
America/Los_Angeles
public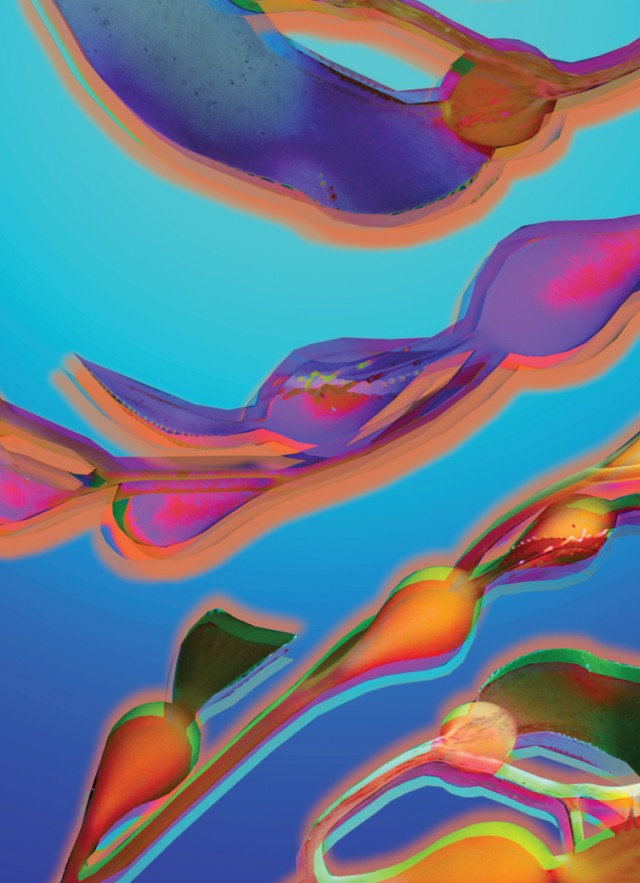 First Fridays returns LIVE and IN-PERSON to NHM! 
Our annual series is back! Explore the Museum after hours with live music, DJs, topical discussions, signature cocktails, and more.
---
Your safety is our top priority.
Effective April 1, 2022, per the most recent ordinance by the LA County Department of Public Health (LACDPH), masks are no longer required for "mega" events – those with 1,000 or more visitors. In accordance with LACDPH, we still strongly recommend all visitors to continue wearing masks while indoors and ask that individual choices are respected.
PLEASE READ THE FULL COVID-19 SAFETY GUIDELINES 
CASHLESS BARS accepting all credit cards , Apple Pay and cash app.
---
This season, we look to the power of plants to save us – returning to the roots of well-being with new ideas drawn from ancient ways. 
April 1 Theme:  Wild Harvesting
Featuring Music PerformanceS by:
OUR Host AND Moderator: Dr. Yewande Pearse
Dr. Yewande Pearse is a neuroscientist and science communicator with over 10 years of research to understanding rare genetic brain disorders at both King's College London and The Lundquist Institute at Harbor-UCLA.  Host of "Sound Science" on Dublab Radio and Inside Biotech, a podcast from Biotech Connection Los Angeles. She has also worked with Headspace, Seed, Deem Journal, NAVEL, Fathomers, Massive Science, TEDMED, and more.
Discussion: Wild Harvesting
Level 2, north American Mammal Hall  |  6:30pm-7:30pm
This month, join us for a journey into foraging. What are the first steps and some common pitfalls to watch out for? We'll look at the wisdom of Native American foraging traditions for guidance in bringing this ancient practice to our modern lives. Featuring guests Heidi Lucero, American Indian Studies Lecturer.  Moderated by Dr. Yewande Pearse. 
*PLEASE ARRIVE EARLY!  SEATING IS LIMITED FOR THE DISCUSSION
Heidi Lucero (Acjachemen and Mutsun Ohlone) is an American Indian Studies Lecturer at California State University Long Beach, Tribal Chairwoman for the Juaneño Band of Mission Indians Acjachemen Nation, and a Native artist. The revitalization of traditional practices has brought her a greater connection with the environment and the traditional lands of her people. 
*Due to unforeseen circumstance, Pascal Baudar will be unable to appear in the Discussion
ON THE MAIN STAGE IN THE NATURE GARDENS
GIRLPOOL  |  9:00PM 
Avery Tucker and Harmony Tividad have been making critically-acclaimed music as Girlpool since they were high schoolers, scurrying around Los Angeles' all-ages concert spaces and skipping class to play gigs with their friends.  Now in their mid-20s, Avery and Harmony started making songs that feel as complex and mysterious as the experiences that have shaped this tumultuous era of their lives.  The brand new full-length Girlpool album Enter Forgiveness finds the duo embracing weirdo-pop decadence without sacrificing the poetic curiosity that has always made their music so absorbing.
GRACE IVES  |  8:00PM
New Yorker Grace Ives makes music, and her bio reads, "She is good at it.  She writes short songs.  Her doctor says she is 5 foot 1 and three quarters.  Grace has a lot more music to share with you.  Grace is young and life is long. "
DJ Spiñorita  |  5:00pm
A unifying force in Los Angeles' music community, Spiñorita has gone on to make a name for herself throughout the world. For the past decade, she has hosted her own radio show, Casual Play, which is broadcast internationally through NTS radio. Lately, she has brought her multigenerational open-format style to new audiences through her engaging performances on Twitch.
DIGITAL ART POP-UP
JUNIOR HIGH LOS ANGELES  | Level 1 foyer - Dueling Dinos  |  ALL NIGHT
Junior High is a non-profit 501(c)3 community arts space prioritizing the safety and expression of female, queer, nonbinary, and artists of color. Our physical space, publication, podcast, and other ventures function on principles of radical empathy, equity, and mutual aid.
MUSEUM EDUCATOR POP-UPS
M.E. Pop-Ups  | Level 1 foyer - Dueling Dinos  |  5:30PM  &  7:30PM
Join one of our knowledgable Museum Education Specialists in a series of 30 minute Pop-up presentations throughout the museum to get some first-hand insights about our illuminating exhibits and vast collections.  Meet the M.E.'s at the Level 1 Foyer next to the Dueling Dinos. 

Emily Baker has been a Museum Educator for the Natural History Museum of Los Angeles County since 2016 and especially loves working with our youngest guests through youth programming.  Emily's passion is helping people consider how tied we are to the earth and to each other through food, whether that's by looking at fossilized Ice Age animal teeth or comparing vintage menus from classic Los Angeles restaurants.  If you ever see her at the Museum, be sure to ask her about the history of California navel oranges!
Diana Sanchez (she/her) is a Museum Educator who has engaged with NHMLAC audiences both in-person and online for almost three years. She loves working with such creative and talented educators and museum professionals who continue to fascinate her about LA's amazing biodiversity, our intertwined cultural connections, and the efforts to conserve in an ever-changing world. When she is not searching for new stories to connect visitors with our world she is painting, sewing, or teaching her pet bird new phrases.
Andrew Agustin (he/him) is a Museum Educator at NHMLAC who educates the public on the floor across our museum sites. While he just started this year, he has gained vast knowledge that aids in his ability to bring the exhibits to life for those he interacts with. When he is not on-site, he is looking for a trail to hike on, indulging in the many food options in LA, and being an avid sports fanatic. 
This Month's Featured Food Trucks
FIRST FRIDAYS 2022 KEY ART BY SE YOUNG AU 
MEDIA SPONSOR