NHM FIRST FRIDAYS Connected: May
Friday, May 8 at 5 pm
Add to calendar
2020-05-08 17:00:00
2020-05-08 22:00:00
Event - First Fridays Connected - May 2020
Hosted on Zoom & YouTube
nhmla
webmaster@nhm.org
America/Los_Angeles
public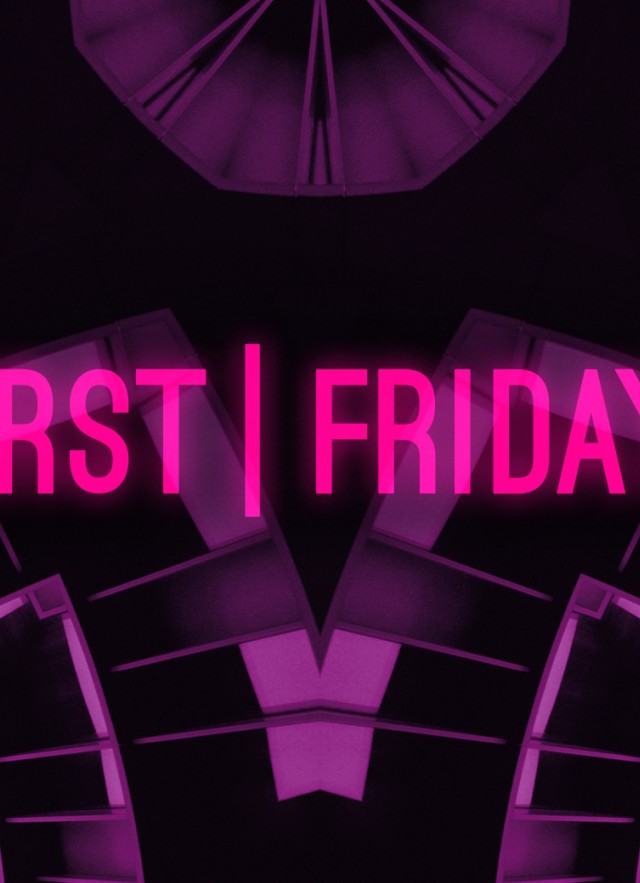 FIRST FRIDAYS Connected | Live Stream
This season's First Fridays is connecting NHM and L.A. to you live, directly into your home. Dive into timely discussions and rock out to music right in your living room. Grab your own cocktail, put on your best home attire, turn up the volume, and get ready for an amazing Friday.
Schedule
5 pm: Secrets From the Vault (Zoom Webinar, Members-only)
6 pm: Discussion - Future of Design and Architecture (Zoom Webinar)
7 pm: Dino 101 - Interview & Interactive Quiz (Zoom Webinar)
7:30 pm: Live Performance - La Marisoul (YouTube Live)
8 pm: DJ Lounge - KCRW DJ Novena Carmel  (YouTube Live)
The Future Is Now
Faster than a Wi-Fi download, more powerful than an electromagnetic field, able to leap centuries in a single algorithm, the tech future is coming fast with the promise of delivering a livable future in spite of the forces arrayed against it.
Secrets from the Vault | 5 pm | Zoom Webinar
Science correspondent and Ologies podcast host Alie Ward joins Associate Curator and Director Marine Biodiversity Center, Dr. Regina Wetzer, to talk about our collections and discover details hidden in plain sight.
Discussion | 6 pm | Zoom Webinar
FUTURE OF design and architecture - WITH colin mangham and ilaria mazzoleni, MODERATED BY PATT MORRISON
Spider webs, beehives, birds' nests, termite skyscrapers – all built by the world's original architects, engineers and designers, and all show the way for human sustainable design. Velcro was inspired by burrs on a dog's coat, a solar lighting system by heliocentric sunflowers. The look and function of our future lies in nature's vast workshop; we only have to be smart enough to figure it out.
Each discussion forum will be moderated by Patt Morrison, L.A. Times journalist, author and Emmy-winning television and radio host.
Colin creates and communicates the value of new and important ideas, initiatives, and organizations. He spent half of his undergrad years majoring in life sciences. So it's no surprise he's woven that curiosity-fueled interest into how he's guided global brands and startups through birth, growth and even rebirth (or, rebrand). He really got the bug when he served as Chief Marketing Officer of Biomimicry 3.8 and the Biomimicry Institute. His "Find Your Woods" TEDx and "Going Green" on CNN have helped further establish him as a leading advocate of innovation inspired by nature.
Ilaria Mazzoleni is an architetto, biomimicist, and founder of IM Studio Milano/Los Angeles. She lives and works between Italy and California. Prior to joining CalArts, Ilaria was SCI-Arc faculty for twelve years. Her work and research focus is biomimicry, where innovation in architecture, design, and urban planning is inspired by the processes and functions of nature. Founder of the Italian residency program Nature, Art and Habitat an eco-laboratory of multidisciplinary practice and author of Architecture Follows Nature – Biomimetic Principles for Innovative Design, Ilaria holds a Laurea in Architecture from the Milan Polytechnic, and a Master of Building Science from USC.
MODERATOR: PATT MORRISON
Patt Morrison is a Los Angeles writer and newspaper columnist who has a share of two Pulitzer Prizes. She has won six Emmys and eleven Golden Mike awards for her work hosting public television and radio programs. She also hosted the nationally syndicated television program "The Book Show with Patt Morrison," and her seminal nonfiction book "Rio LA, Tales from the Los Angeles River" was a bestseller. Her writing appears in fiction and nonfiction anthologies. And Pink's, the legendary Hollywood hotdog stand, named its vegetarian hotdog "The Patt Morrison Baja Veggie Dog" in her honor.
Dino 101 | 7 pm | Zoom Webinar
Interview and interactive quiz game hosted by Science Communicator, Dustin Growick, and featuring Dr. Nathan Smith, of NHM Dinosaur Institute.
Live Performance - La Marisoul | 7:30 pm | YouTube Live
'On Los Angeles' historic Olvera Street, merchants remember a little girl singing Spanish-language boleros for tourists who sometimes would drop spare change in a hat nearby.'
La Marisoul was born Eva Marisol Hernandez in DTLA (downtown LA), the diverse and vibrant heart of Los Angeles. Growing up part time in Mexico and the United States created the duality of American pop culture and the roots of traditional folkloric music, which helped shaped her musical sensibility.
"That's the root of what I sing—traditional boleros and rancheras I learned from the musicians that played at restaurants on Olvera Street. They taught me how to sing loud and pass the basket around."
In 2007, La Marisoul became the lead singer for the group; La Santa Cecilia (named after the Patron Saint of musicians). La Santa Cecilia have performed at just about every type of venue from rock clubs to festivals in the US and Mexico.
In 2014 La Santa Cecilia won the Grammy for Best Latin RockAlbum for their album 'Treinta Dias'(Universal Music). In 2017 they were nominated in the same category for their album 'Buenaventura'(Universal Music) and in 2018 for 'Amar Y Vivir' (Universal Music).
La Marisoul also performs solo and has made acting appearances in; The Bridge (2013), Artbound Presents: Studio A (2013) and Mavericks (2015). She was featured as a guest performer on Pepe Aguilar's MTV Unplugged, which turned out to be the first Unplugged by a Ranchero artist.

DJ Lounge | 8 pm | YouTube Live
With music royalty in her blood, Novena Carmel is an eclectic and energetic Bay Area born, LA-based DJ, singer, host, and curator known to lure a crowd and turn the party out. As a DJ, her love for music shines through in her wide range of selection, big smile and dance moves. In addition to L.A residencies, Novena has played at Amoeba Records, Dublab radio and as a resident at the Stones Throw summer pool party. 
Presenting Sponsor

Event and Media Sponsors