Night in the City: 11/16
Add to calendar
2019-11-16 09:00:00
2019-11-16 16:00:00
Event - Night in the City: L.A. After Dark - NOV 16 - NHM
USC - Doheny Memorial Library
nhmla
webmaster@nhm.org
America/Los_Angeles
public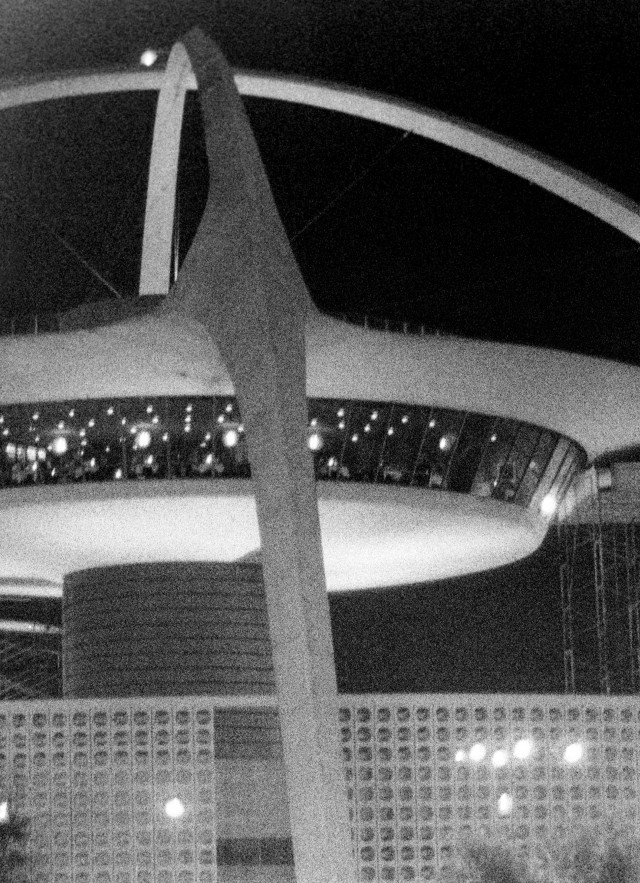 Symposium at USC
Join us for a full-day symposium at Doheny Memorial Library, University of Southern California, where scholars, writers, and artists unite to shine a light on the night. Topics will include investigations of the night sky over Los Angeles across thousands of years, nighttime migrations of mammals, cyclists and street racers, those who seek safety under the cover of darkness and those who see night as a cloak to cover deeds and misdeeds, and the many unique ways in which Los Angeles chases night away through innovative uses of light.
Schedule
9 am Coffee and welcome
9:30 am Foreword: "Night Song of the Los Angeles Basin" by Gary Snyder, read by William Deverell
9:45 am David Ulin, "Noir Themes and the City"
10 am Night Skies
Moderator: Jessica Kim
"Archaeoastronomy"
Bryan Penprase, Dean of Faculty, Undergraduate Program, Soka University of America
"Plants and the Night in LA"
Jim Folsom, Curator of the Botanical Gardens, The Huntington
"Birds in the Night"
Daniel Cooper, UCLA Dept of Ecology and Evolutionary Biology
11:15 am Night Lights
Moderator: Karin Huebner
"Streets and the Night"
Norma Isahakian, Executive Director, Bureau of Street Lighting, City of Los Angeles
"Neon LA"
Eric Lynxwiler, Board Member, Museum of Neon Art (MONA)
"Parks and the Night in LA County"
Clement Lau, AICP, DPPD, Departmental Facilities Planner
12:30 pm Lunch
1:30 pm Night Moves
Moderator: David Ulin
"Street Racing"
Daniel Miller, Staff Writer, Los Angeles Times
"Mammals on the Move"
Miguel Ordeñana, Manager, Community Science Program, Natural History Museum of Los Angeles County
2:30 pm Night Owls
Moderator: Elizabeth Logan
"Burglary in the Night"
Geoff Manaugh, BLDGBLOG
"Nighttime Chicano Politics"
Jorge Leal, Postdoctoral Scholar and Teaching Fellow, American Studies and Ethnicity Department & History Department, USC
"Night Scenes"
Francesca Harding, Music Coordinator and Dj
3:30 pm  Afterword: Lynell George in Nighttime Los Angeles
PARKING INFORMATION
This symposium will take place in the Doheny Memorial Library (DML) 240-241, which is on the second floor. Due to recent campus security measures, all conference-goers will need to present ID to security at the entrance. 
 
Doheny Library is located in the center of campus, adjacent to Alumni Park and across from Bovard Auditorium, on Trousdale Avenue. Parking for the conference will be available for $14 at the McCarthy Way Structure, at Figueroa and McCarthy Way. Handicapped-accessible parking is available but please be aware that this structure has no elevator.

For more information regarding parking on campus, visit the Parking Services Website.
 
USC is also accessible by the Metro Expo line. The closest stop to Doheny Library is the Expo Park/USC station. For your best route or more info, check the Metro Trip Planner or call (323) Go Metro (323.446.3876).
 
View the University Park Campus Interactive Map or see the USC PDF Map.
Co-produced with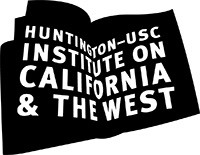 ---
Night in the City: L.A. After Dark is a three-part series co-produced by The Natural History Museums of Los Angeles County and the Huntington-USC Institute on California and the West. Topics will include the noir landscapes of films and novels, nocturnal adaptations, the science of our evening L.A. skies, and more. What is it about Los Angeles that has so captivated writers and filmmakers, and what can we learn when we throw shade on our famed sunshine to investigate the city in darkness? L.A. doesn't sleep at night, so join us for two evenings and a full-day symposium as we unmask our city after sunset.
This series is supported by the Collections Convergence Initiative and the Harman Academy for Polymathic Study of USC Libraries.
In partnership with