Stuffed: A Documentary on the Art of Taxidermy
Add to calendar
2019-07-30 18:30:00
2019-07-30 21:30:00
Event - Stuffed: A Documentary on the Art of Taxidermy - NHM
Natural History Museum
nhmla
webmaster@nhm.org
America/Los_Angeles
public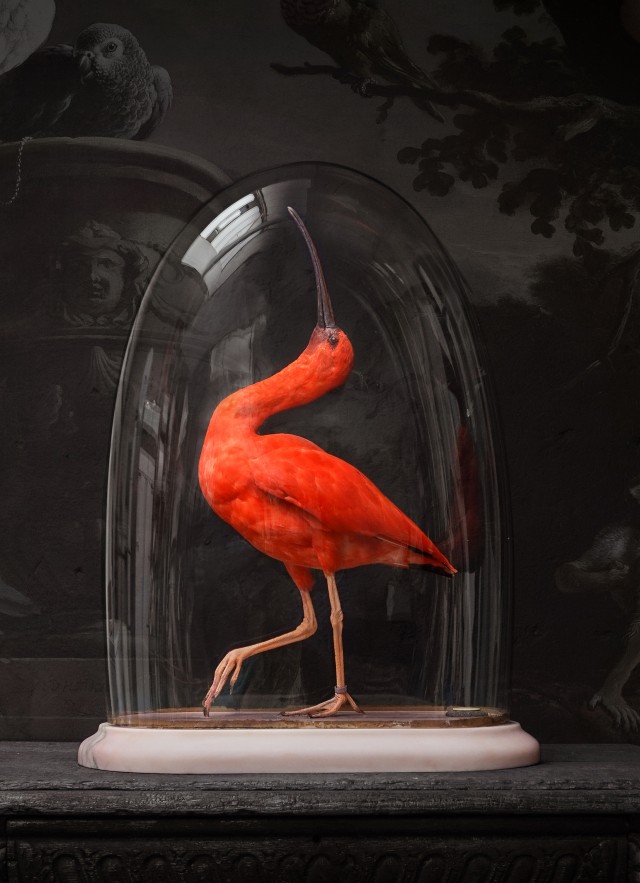 Stuffed is a documentary feature film about the surprising world of taxidermy. Told through the eyes and hands of acclaimed artists across the world, the film explores this diverse subculture, where sculptors must also be scientists, seeing life where others only see death. From an all-female studio in Los Angeles that has elevated taxidermy to the forefront of fashion and modern art to fine artists in the Netherlands, these passionate experts push creative boundaries.
Join us for a viewing of the documentary in the Natural History Museum of Los Angeles County's beautiful diorama halls. You will have a chance to talk to taxidermists, see live taxidermy demonstrations, and a Q&A session with the director and taxidermists featured in the film. This screening is presented in partnership with Curiosity Pictures.
SCHEDULE
5:30 pm: VIP hour (taxidermy demonstrations and diorama tour)*
6:30 pm: Doors open to the general public*
7:30 pm: Screening of Stuffed 
9 pm: Q&A with Tim Bovard, Allis Markham, and Erin Derham
9:30 pm: Event concludes
*5:30 pm to 7:30 pm: Reception with cash bar, photo op, diorama tours, and live animals. 
The documentary will be screened on Level 2 in the North American Mammals Hall among the dioramas (not a theater). Seating is on a first-come, first-served basis. 
Tim Bovard 
Fascinated by nature as a child, Tim was 10 years old when he, working from books, made his first attempts at taxidermy. After graduating from the University of Idaho, he started working for the Natural History Museum of Los Angeles County full time in 1984. Tim has attended and won awards at taxidermy review competitions and seminars, and he actively mentors the next generation of taxidermists. His work spans many different types of exhibits, including dioramas, traveling exhibits, and other exhibition spaces including the Petersen Museum and La Brea Tar Pits.
Allis Markham
Allis is a museum taxidermist and owner of Prey Taxidermy in Los Angeles. She has been a taxidermist for almost 10 years and did her apprenticeship at the Natural History Museum of Los Angeles under Tim Bovard. She specializes in small bird taxidermy and received Third in the World at the 2017 World Taxidermy Championships for her African jacana.
Erin Derham
Erin made her debut in 2015 at the Nashville Film Festival with her international-award-winning film, Buskin' Blues, a music documentary that explores the secretive lives of street performers. Since then she has written and directed films including Julian Price and Blue Air.
In partnership with Curiosity Pictures