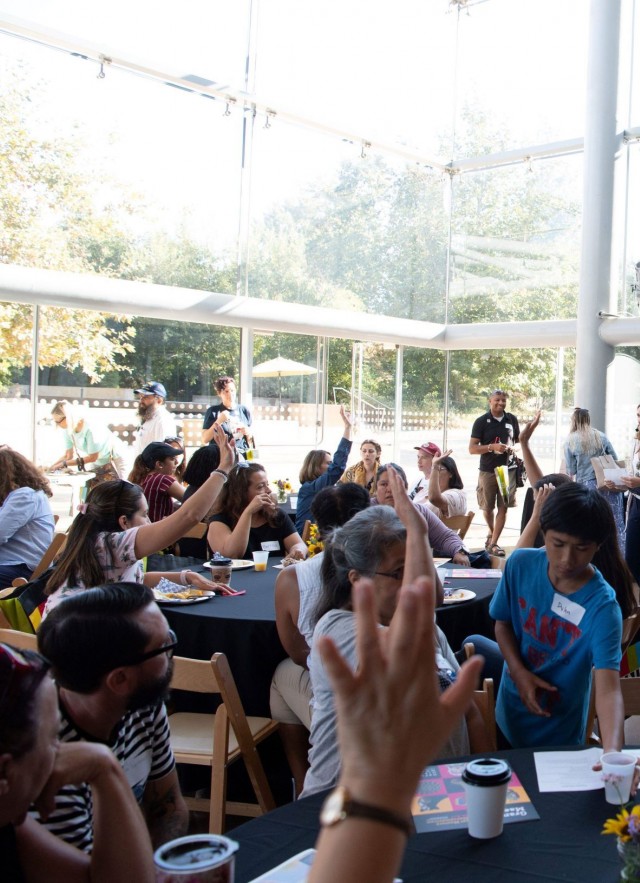 Spend a Saturday morning at the Natural History Museum and gain unique experiences and skills to take back to your classroom. 
Our free weekend Educator Workshops explore teaching techniques and methodologies that will connect your students to active science in L.A. and meet NGSS and Common Core goals!
What We Offer
From helping you explore nature and science with your students, to forming connections with natural history through art, we've got you covered! Participating in active research with our Community Science team, practicing science skills by observing insects and plants in our Nature Garden, and learning through art and play with our Performing Arts puppeteers are just a few ways you can participate in our professional development opportunities for educators.
These morning workshops are designed with adult learners in mind. We use these programs to model facilitation techniques and programmatic practice by educators at the Natural History Museum, introduce creative and compelling resources, activities, and lesson plans, and experience the latest discoveries and research with our Research and Collections staff!
Space is limited; pre-registration for workshops required. Registration opens two weeks in advance of workshop date. Dates and themes are subject to change.