Dino Fest
Saturday, September 21 and Sunday, September 22
Add to calendar
2019-09-21 09:30:00
2019-09-21 17:00:00
Event - Dino Fest - NHM
Natural History Museum
nhm
infoweb@nhm.org
America/Los_Angeles
public
Dinosaurs once dominated the Earth, and this weekend they are taking over Los Angeles for the 4th annual Dino Fest at NHM!
Join us for a two-day festival celebrating dinosaurs, their prehistoric past, and the science that brings their world back to life. Meet world-renowned paleontologists from the museum's Dinosaur Institute and beyond as they discuss historic and ongoing fossil discoveries from around the world. Visit exhibitors, catch a glimpse of rare specimens from the museum's collections, dig into hands-on activities, explore our famous Dino Hall with the world's only Tyrannosaurus rex growth series, and so much more!


Dino Fest is included with your Museum Admission tickets on September 21 and 22. To purchase tickets for Dino Fest, customize your visit on our Buy Tickets page, and select September 21 or 22 when prompted. 
Dig into hands-on activities and more.
See rare museum collections and meet paleontologists from the museum and beyond. 
See a Dino Encounters show! 
Meet world-renowned paleontologists from the museum and beyond!
Meet different Dino-inspired exhibitors all throughout the museum. 
Meet Buddy the Dinosaur from the PBS show Dinosaur Train! 
A big thanks to our sponsor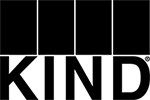 Speakers
Dr. Bolortsetseg Minjin, Paleontologist
Dr. Minjin is a Mongolian paleontologist who played a pivotal role in stopping the sale of a fossil skeleton of the dinosaur Tyrannosaurus bataar, illegally collected from Mongolia. In addition, she helped coordinate the return of over 30 other stolen dinosaurs to Mongolia. Bolortsetseg is an Emerging Explorer (National Geographic), received an Earth Award from Wings WorldQuest, was awarded a Polar Star from Mongolia, and is a recipient of the Raymond M. Alf Award for Excellence in Paleontological Research and Education. Her latest projects involve educational outreach in the Gobi Desert and a conservation park to combat illegal fossil poaching.
 
Shaena Montanari, Science Writer
Shaena is currently pursuing her investigative journalism degree at Arizona State University. Before this, she worked as a paleontologist around the world from New York City to Mongolia. She received her PhD in comparative biology from the Richard Gilder Graduate School at the American Museum of Natural History. Shaena started her career in popular science writing in 2015, and her work has appeared in publications including National Geographic, Forbes and Atlas Obscura.
 
Steven Ray Morris, Podcast Host / Producer / Engineer
Steven Ray Morris is a podcast producer, audio engineer, podcast host, and an Okapi in his next life. He talks obsessively about dinosaurs on See Jurassic Right (a Jurassic Park podcast) and he gets his science on editing Ologies with Alie Ward. Oh and he also hosts a podcast about cats called The Purrrcast (for real).
 
Julie Grundberg, McMurdo, Area Manager - Antarctic Support Contract (ASC) for the United States Antarctic Program (USAP)
ASC provides the operations and logistical support required for USAP scientific research across the Antarctic continent. As Area Manager for McMurdo, Julie is responsible for the oversight of more than 600 ASC employees who support every aspect of that support on the continent's largest station, from transportation and housing to lab support and communications. In previous positions within the program, Julie coordinated aviation operations and managed a large and logistically complex remote field camp in the Central TransAntarctic Mountains.
 
Dr. Luis M. Chiappe, Senior VP, Research and Collections and Gretchen Augustyn Director, Director of the Dinosaur Institute
As the head of NHMLAC's Research and Collections Department, which he assumed in 2012, Dr. Chiappe oversees the research programs of more than 25 PhD scientists and the vast biological, geological, and cultural collections of NHMLAC. A vertebrate paleontologist and the Director of the Dinosaur Institute, Dr. Chiappe has conducted extensive research on the evolution of dinosaurs, from their reproductive behavior to their evolutionary connection with birds. He is considered to be one of the world's authorities on the subject. One other important focus of his is science communication, conveying the relevance of NHMLAC's scientists' discoveries to the media, the public, and museum visitors.
 
Dr. Nathan Smith, Associate Curator, Dinosaur Institute
As an Associate Curator in the Dinosaur Institute Dr. Nathan Smith supervises the Dinosaur Institute staff and conducts paleontological research in support of the Institute's programs. He received his B.A. in Biology from Augustana College, a M.S. in Geoscience from the University of Iowa, and a Ph.D. in Evolutionary Biology from the University of Chicago.  The origin and initial diversification of dinosaurs represents one of the most poorly known events of vertebrate evolution, and much of Nate's recent research in Ghost Ranch, New Mexico and the Central Transantarctic Mountains has helped to fill major geographic, temporal, and taxonomic gaps in our understanding of early dinosaurs and the world they inhabited.
Related Exhibitions