Educator Open House
Add to calendar
2022-08-20 09:30:00
2022-08-20 12:00:00
Event - Educator Open House - 8/20
Natural History Museum
nhmla
webmaster@nhm.org
America/Los_Angeles
public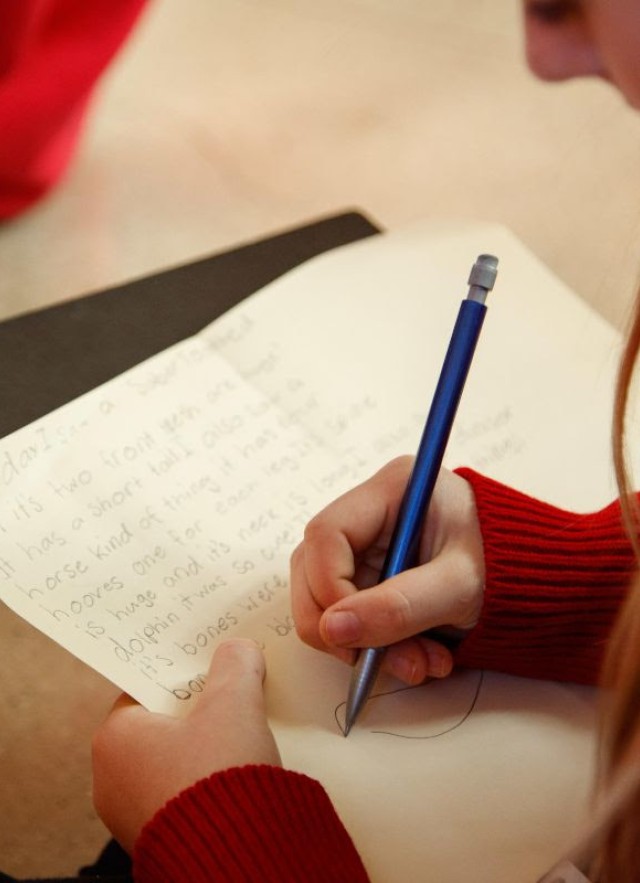 It's back-to-school season and we are so excited to welcome you and your students back to the Natural History Museum on field trips this school year! At this year's Educator Open House, we're inviting our amazing educator community to experience a special day of free programming at the museum. And while CA teachers always get in for free to our museums, on this date you'll get to bring a plus one for FREE, too (who doesn't have to be a teacher)!
Here's what you can expect at at this year's Educator Open House:
9:30AM - 12:00PM
Educator Fair | Grand Foyer
Stop by our Educator Open House Welcome Table

Pick up Learning Resources you can use with your students on a visit to the Museum
Snag free tickets to our new Dinosaur Encounters performance (while supplies last), a free add-on that's available for Grades 1 - 5 when booking a field trip
Grab a free NHM tote to carry around your goodies for the day (while supplies last; one per teacher)
Throw your hat in the ring for our annual raffle! Prizes include bus scholarships for field trips, annual family memberships to the museums, and more (winners will be contacted via email)
Get some info on this school year's School & Teacher programs offerings

Visit the Mobile Museums booth to learn about our Mobile Museum programs at NHM
Book your field trip for the fall at our Field Trip Reservations booth! Sign-ups available for 1:1 assistance with booking (limited 10-minute time slots). Independent booking available on a drop-in basis. Come prepared with your top 3 field trip dates, # of students, grade levels, and day-of-field trip contact information.
Learn about our newest exhibition at our L.A. Underwater booth, where you can chat with our Vertebrate Paleontology team, see some specimens from the collections, and ask questions to prepare for your visit with students
10:00AM - 12:00PM
Teachers Lounge | Nature Gardens (Pollinator Meadow by the pond)
Enjoy light food and refreshments at our VIP Teachers Lounge! Chat with fellow educators, grab some free resources, and meet our Teacher Advisory Council members in our beautiful gardens
10:30AM & 11:30AM
Dinosaur Encounters | Level 2 (North American Mammal Hall)
*Tickets Required* Fun, educational, and interactive, Dinosaur Encounters performances feature NHM's life-size dinosaur puppets and explore topics on dinosaur behavior, extinction, adaptation, and the relationship between birds and dinosaurs The School Programs team will be on hand between 9:30AM - 12PM to chat and answer any questions you may have about this coming school year at NHM!
Can't make it between those hours? You and your plus one are welcome to enjoy free admission all day and explore the museum on your own. 
Important Event Information
Registration is not necessary but is encouraged! You'll receive a reminder email when you register.
This event will be held PARTIALLY OUTDOORS in our beautiful Nature Gardens.
Educators will receive free parking at the NHM Car Park off Bill Robertson Lane and Exposition Park Drive. Arrive by 10:00am to receive free parking in the NHM car park
Check-in at the North Ticket booth for your free admission ticket then head over the bridge and through the Gift Shop to get to the Grand Foyer
Light snacks and beverages will be available starting at 10am at the Teachers Lounge located in the Nature Gardens.
In-person events are subject to cancellation due to low registration, inclement weather, or changes in safety measures.
We aim to make NHM an exciting, educational, and enjoyable experience for everyone. We ask that any requests for special accommodations be made at least 48 hours in advance. If you have any questions about this event and the accommodation services we offer, contact our Call Center at 213.763.3466 or info@nhm.org.