Currently, we are accepting reservations of 10 or fewer people in accordance with social distancing guidelines. Sign up for our group information emails and be the first to know about reservation availability.
Admission
Advanced, online tickets are highly recommended to ensure entry into the Museum and for special ticketed experiences.
Save $3 when you do-it-all and purchase tickets that include both Becoming Jane and Butterfly Pavilion. 
Scheduling Your Group Visit
COVID-19 Group Information
Sign up for our group sales emails below and we will keep you updated on information on when tickets become available and for information on how to plan your visit to our museums.
Groups of 10 people or less can book their visit online or can contact our call center at (213) 763-3466 between 9 am–5 pm or email us at groupsales@nhm.org.
Private Group Tours
Currently we are not able to offer private group tours. Please check back for more information.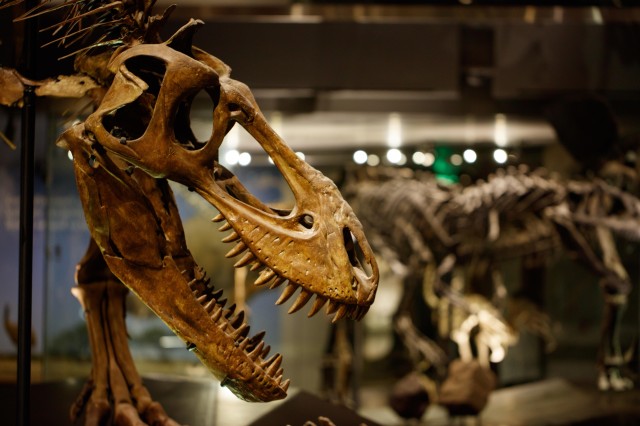 Dinosaur Tour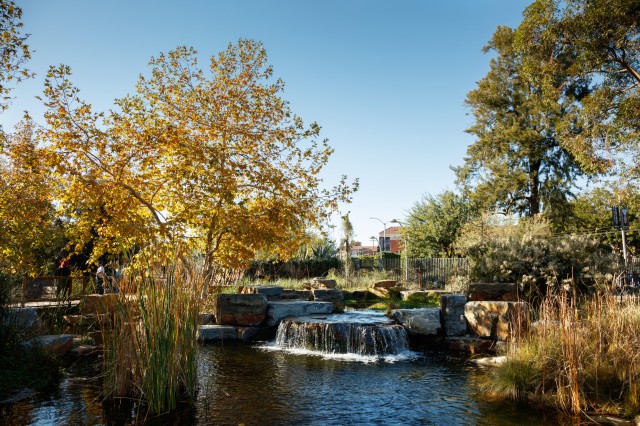 Nature Gardens Tour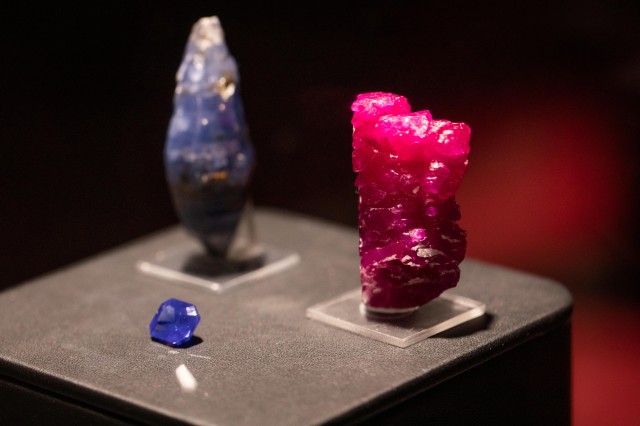 Gem and Mineral Hall Tour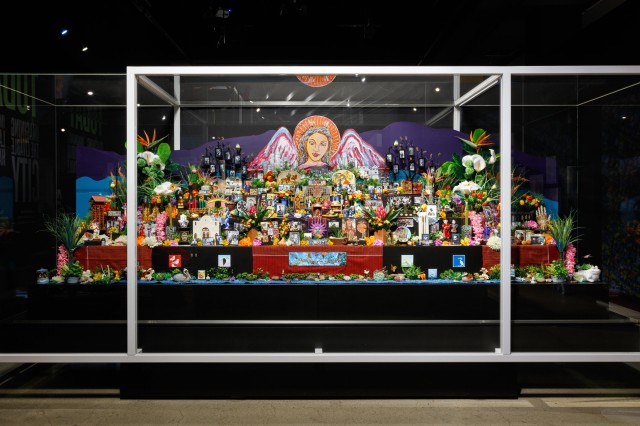 Museum Highlights Tour
Museum Insider Tour: The Dinosaur Experience
We are unable to offer this tour at this time. Check back for more information.
Experience for yourself what it's like to be a part of our Dinosaur Institute. Start with a private tour of the Dinosaur Hall led by one of our Gallery Interpreters, then get a closer at the new discoveries made by our paleontologists! 
Afterwards, you'll journey off-exhibit with a member of our Dino Institute into our behind-the-scenes collections area to see fossils not on display to the public. Travel through the Triassic, Jurassic, and Cretaceous time periods!s. You'll see what it's like to work on dinosaur bones inside our Paleontology Lab.  You'll even be able to get hands-on with a real dinosaur fossil  and help extract it from the sediment that surrounds it. Recommended for any dinosaur lover or paleontological enthusiast.
Minimum of 3 people and maximum of 12 for the Dino Experience Tour. This tour is offered weekdays, subject to availability. Reservations must be made with 2 weeks advance notice. Call 213.763.3218 for more information or to make your reservation.