L.A. Talks: Voting for Climate
Add to calendar
2020-10-28 18:00:00
2020-10-28 18:45:00
L.A. Talks: Voting for Climate
nhmla
webmaster@nhm.org
America/Los_Angeles
public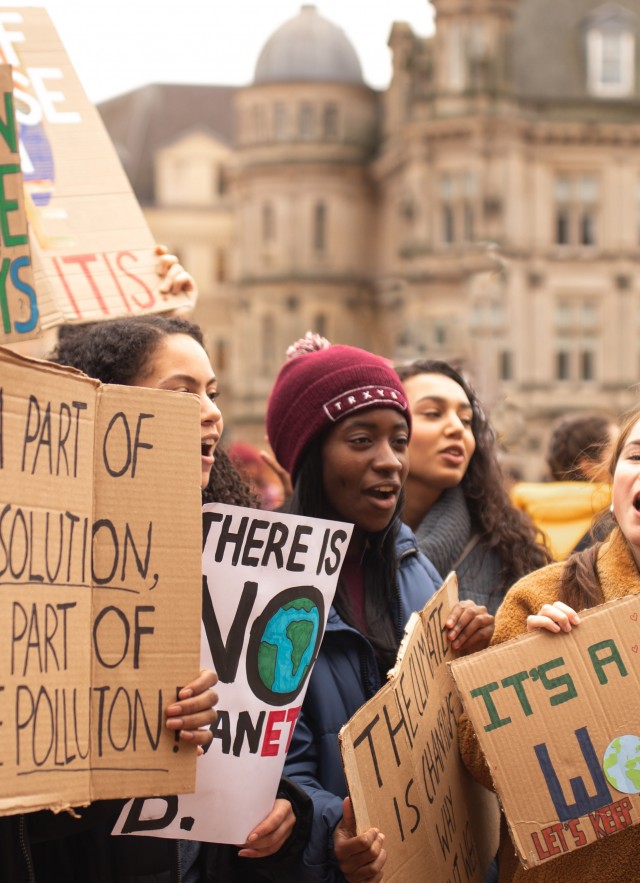 Voting for Climate: L.A. Youth Take The Lead On Climate Action
This panel brings together youth climate activists organizing for climate change and environmental justice throughout Los Angeles. The discussion will emphasize the importance of voting in the upcoming elections and how this generation's voices and activism can make an impact. This event complements the Natural History Museum's current exhibition "Rise up L.A.: A Century of Votes for Women."
NHM's Assistant Curator of Ornithology, Allison Shultz, moderates a conversation with L.A. youth organizer, Amelia Pinto, Statewide Board Chair of CALPIRG Students, Nic Riani, and Founder & Executive Director of OneUpAction, Kevin J Patel. 
---
Amelia Pinto (she/her) is a youth organizer in Los Angeles. Amelia was on the executive team of the Youth Climate Action Team and developed the Los Angeles hub. Following YCAT's national dissolution, the Los Angeles hub was rebranded as Los Angeles Youth Climate Activism, a group that Amelia now co-directs. 
Nic Riani is a 4th year Public Affairs Major at UCLA and the CALPIRG Students State Board Chair. He got involved his freshman year working to secure commitments from California and the University of California for 100% clean electricity. Since then, he has helped win campaigns to make UCLA a certified bee-friendly campus and help 1,300 UCLA students register to vote.  He will be running CALPIRG's New Voters Project at UCLA this fall to help register 2,020 UCLA students for 2020 and turn thousands out to the polls.
 
Kevin J. Patel has fought as an intersectional climate justice activist from Los Angeles, CA for the past eight years. Growing up with severe heart issues due to Los Angeles's poor air quality, Kevin is one of the millions of people across the world who are already victims of the climate crisis. In 2019, he founded OneUpAction International — an organization that supports and empowers marginalized youth by providing them with the resources they need to be changemakers. Through his work with OneUpAction, Patel collaborated with the community to create the first of its kind Youth Climate Commission in LA County to amplify youth voices on the climate crisis. Patel is a UN Togetherband Ambassador for Goal 13 and 14  and currently serves as a 2020 National Geographic Young Explorer. Patel also serves on the Youthtopia_world: Circle of Youth council, the ClimatePower2020 council, and the Intersectional environmentalist council. Patel is currently pursuing his undergraduate degree in Political Science at Loyola Marymount University.
 
Dr. Allison Shultz is the Assistant Curator of Ornithology at the Natural History Museum of Los Angeles County. She is an ornithologist who studies the processes that produce patterns of biodiversity at different evolutionary timescales. Her main research focuses are the evolution of plumage coloration, host-pathogen co-evolution, and urban evolution. Allison received a BA from the University of California, Berkeley, MS from San Diego State, and a PhD from Harvard University.