What Are Today's L.A. Women Fighting For?
Add to calendar
2020-12-03 18:00:00
2020-12-03 19:00:00
What Are Today's L.A. Women Fighting For?
Online
nhmla
webmaster@nhm.org
America/Los_Angeles
public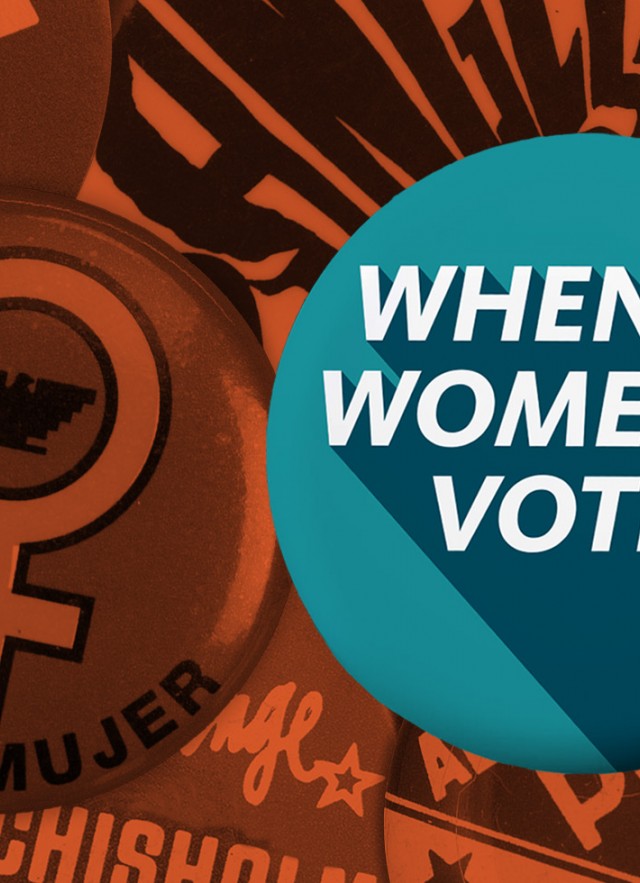 When Women Vote: A Zócalo/Natural History Museum of Los Angeles County Event Series
 One hundred years after the passing of the 19th Amendment, Zócalo and the Natural History Museum of Los Angeles County present When Women Vote, a three-event series that begins with "How Have Women's Protests Changed History?"

What Are Today's L.A. Women Fighting For?
DECEMBER 3, 2020  |  THURSDAY  |  6 PM PDT
Moderated by Angel Jennings, Los Angeles Times
Women have made Los Angeles one of the nation's most progressive cities, fighting for their own rights as well as those of children, laborers, immigrants, and other underrepresented groups since well before they gained the right to vote over 100 years ago. The city, which has the lowest gender pay gap of any American metropolis, has been a leader in creating policies designed to create wealth for working-class women in particular, from passing legislation to create the country's first public bank to raising the minimum wage. But women in Los Angeles—particularly lower-income and Black and brown women—still face a number of challenges, including health disparities, housing struggles, and human trafficking. What battles are the women of Los Angeles fighting today, and what are the plans to win them? 
California State Senator Maria Elena Durazo, artist and Social and Public Art Resource Center co-founder Judy Baca, Social Venture Partners Los Angeles executive director Christine Margiotta, and civil rights activist and lawyer Connie Rice, co-director of the Advancement Project, visit Zócalo to discuss what all the women of Los Angeles need to truly thrive.
One of America's leading visual artists, Dr. Judith F. Baca, has created public art for four decades. Powerful in size and subject matter, Baca's murals bring art to where people live and work. In 1974, Baca founded the City of Los Angeles' first mural program, which produced over 400 murals and employed thousands of local participants, and evolved into an arts organization known as the Social and Public Art Resource Center (SPARC). She continues to serve as SPARC's artistic director and focuses her creative energy in the UCLA@SPARC Digital/Mural Lab, employing digital technology to promote social justice and participatory public arts projects. Currently an emeritus professor of the University of California Los Angeles, where she was a senior professor in Chicana/o Studies and World Art and Cultures Departments from 1993 until 2018.
Christine Margiotta is passionate about channeling the collective power of Angelenos to create a more just and loving LA. In her role as Executive Director of Social Venture Partners Los Angeles, she leads a purpose-driven community of nonprofits, individuals, and foundations creating profound systemic transformation. Christine is a graduate of Scripps College and received her MSW from UCLA. She lives in Claremont with her wife, Becky, and their two children, Huck and Vivian, and she serves as the Chairperson of the L.A. County Measure H Citizen's Oversight Advisory Board.
Connie Rice is co-director of the Advancement Project. Prior to that Connie was the NAACP Legal Defense; Educational Fund, an associate at the law firm of Morrison; Foerster, and a clerk to the Honorable Damon J. Keith, judge of the United States Court of Appeals, Sixth Circuit. Connie is a graduate of Harvard College and the New York University School of Law.
Angel Jennings, Los Angeles Times