Homeschool Day: Fossil Discoveries
Add to calendar
2020-02-06 10:00:00
2020-02-06 16:00:00
Event - NHM Homeschool Day - Fossil Discoveries (2.6.20)
Natural History Museum
nhm
infoweb@nhm.org
America/Los_Angeles
public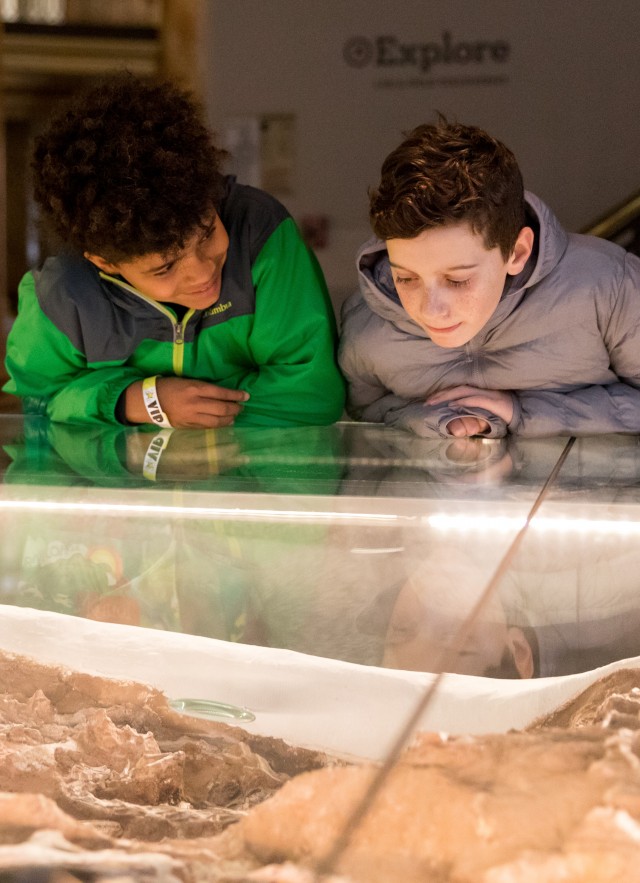 The fossil record tells us about environments and events from long ago, and helps us make decisions about the future. At the Natural History Museum, our Dinosaur Institute houses fossils that have been acquired over nearly a century—and our paleontologists are still making new discoveries every day!
This Homeschool Day, learn what NHM paleontologists uncovered during recent exciting excavations, run into dinosaurs at our Dinosaur Encounters show, and talk with museum educators about our extensive fossil collections. 
As always, these special days are free for Homeschoolers.
Related Exhibitions